7 Benefits of a Climbing Wall for Your Ski Area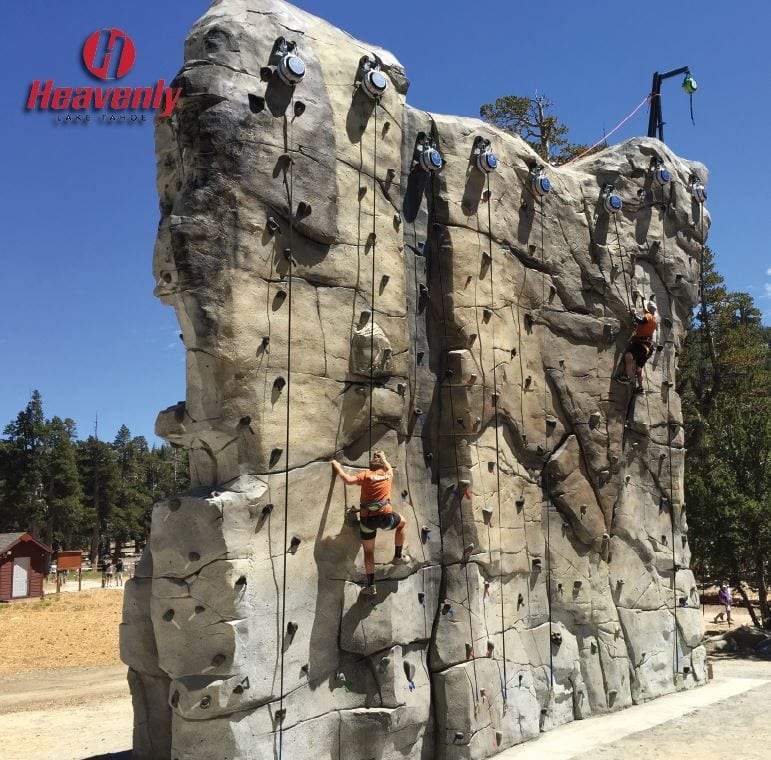 Looking to expand the summer attractions you offer for your ski area? A climbing wall should be in the mix. Here's why.
Proven financial success
—
NSAA National Summer Survey of Ski Operators
Survey revealed that climbing walls are among the top 10 summer amenities that make money
.
Custom climbing boulders start as low as $30,000. Modular climbing walls and towers begin around $60,000. Even a custom climbing wall can be as little as $100,000. Try out our
Climbing Wall ROI Calculator
to get a rough estimate of how quickly you could begin to achieve a positive return on investment.
Virtually no maintenance costs
—Compared to other amenities like coasters and ropes courses, climbing walls require very little maintenance. Few parts ever need to be replaced or upgraded. Regular inspections of equipment and the wall can be conducted by staff rather than an outside inspector. In-depth wall inspections only need to occur every couple of years and typically cost between $3,000-$4,000
Super-durability
—Walls made of concrete last for decades.
Low staffing costs and high throughput
—Use of
TRUBLUE Auto Belays
eliminate need for a manual belayer and time-consuming belay training and testing for climbers. Clients have a self-directed experience and a minimal number of staff are required. Climbers cycle through very quickly since the climber cannot be held in place on the wall—the climber is automatically lowered gently to the ground by the auto belay
Family-friendly
—The whole family can climb. So long as child can walk and fit into the appropriate harness, she can enjoy climbing with the rest of the family. Individuals with physical disabilities and other special needs can be readily accommodated
Provides a healthy, noncompetitive activity
—
2013 NSAA National Survey of Summer Destination Travelers
cited "non-competitive recreational activities" as a Top 10 reason for visiting a ski area during the summer months. Rock climbing fits that description.
Manage facility traffic flow
—Climbing is an excellent, quick option that can provide an alternative to waiting in a long line for other mountain activities.
If you are attending the Ski Area Management Summer Ops Camp in Park City, UT, September 14 - 16, stop by the Eldorado Climbing Wall table
or schedule a time to chat with Christina christina.frain@eldowalls.com.
---