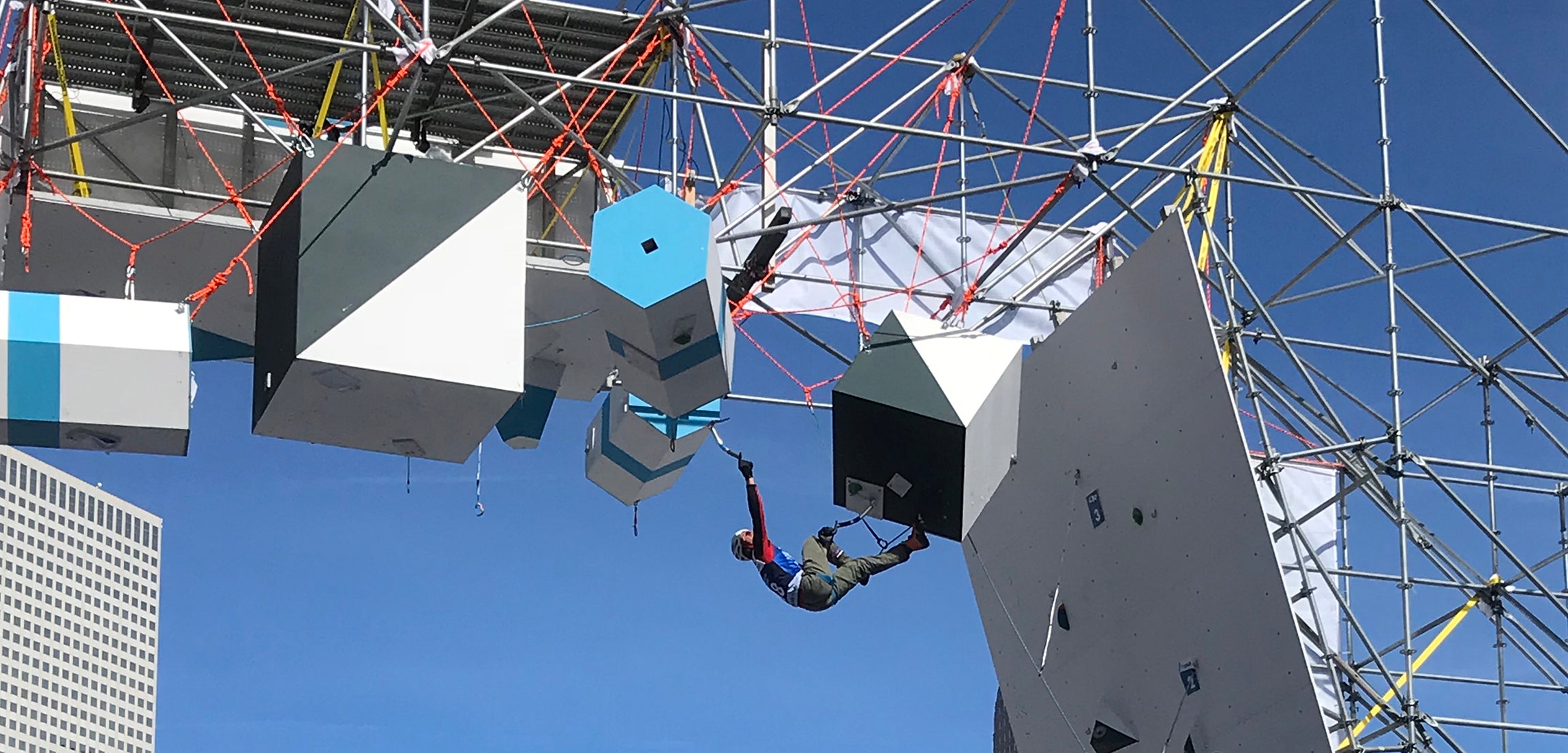 Some projects defy a label.
When organizations, schools, and homeowners are looking for something gigantic, realistic, spectacular, or any other adjective that describes an unusual bit of climbing terrain, they choose Eldorado Climbing Walls. Eldo comes up with the perfect design and then builds what is beyond the abilities of other climbing wall builders.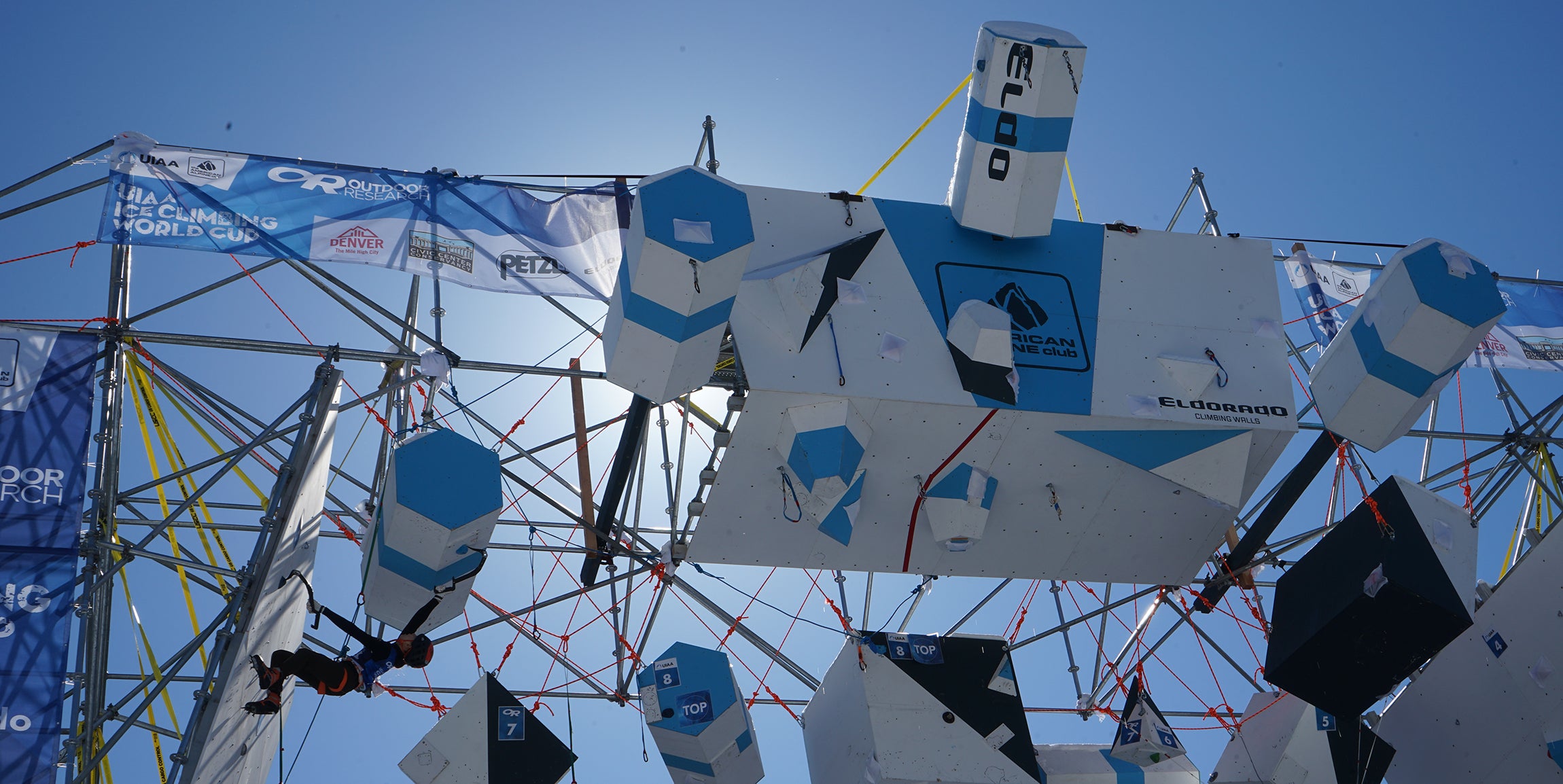 UIAA Ice Climbing World Cup
Temporary ice climbing wall in downtown Denver
The requirements for this ice wall were daunting.
Eldorado Climbing Walls accepted the challenge and delivered climbing terrain for the 2019 UIAA Ice Climbing World Cup in Denver…flawlessly.
Read More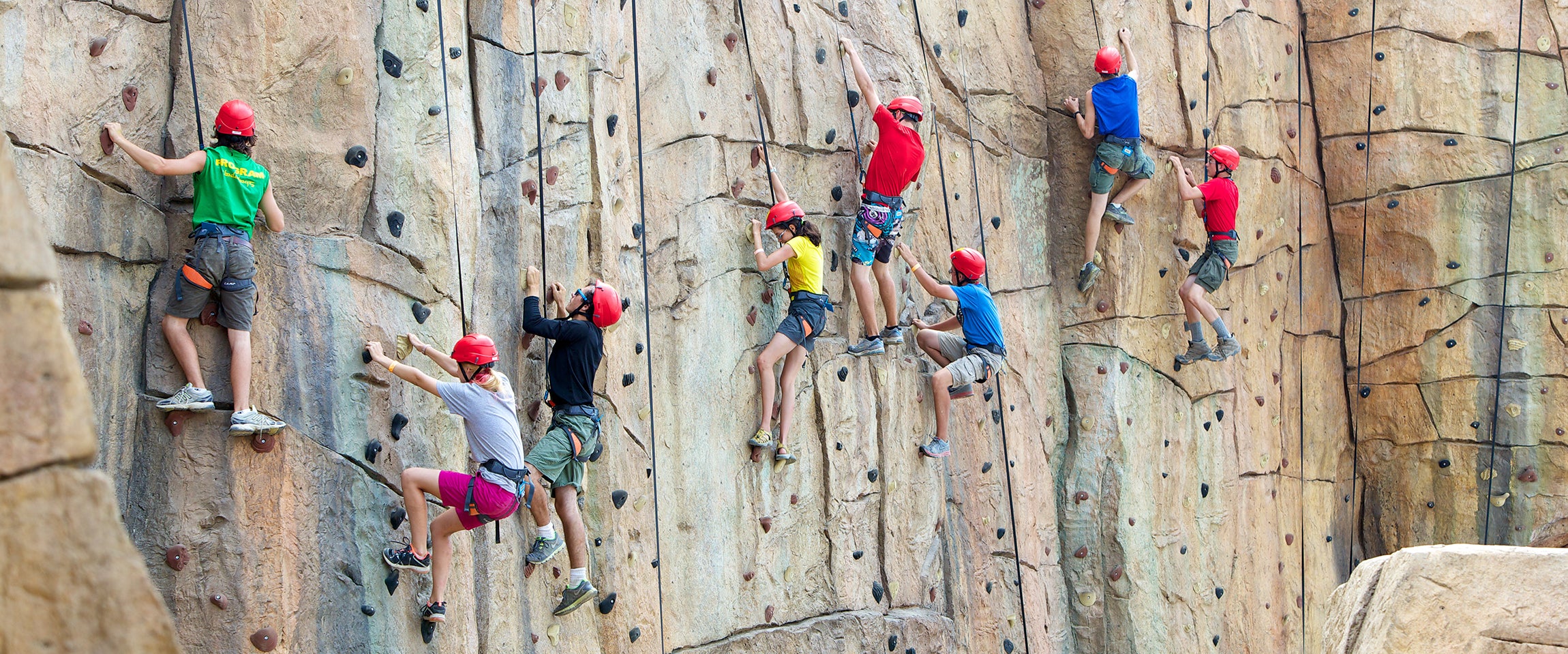 Boy Scouts of America Bechtel Summit Reserve – Glen Jean, WV
World's Largest Man-made Outdoor Climbing Structure
60,000 sq ft of climbing terrain and over 200 climbing lanes
Large enough to allow 40,000 Boy Scouts to climb during a 7 day period
Climbing terrain hand-sculpted and carved to mimic the rock in the nearby New River Gorge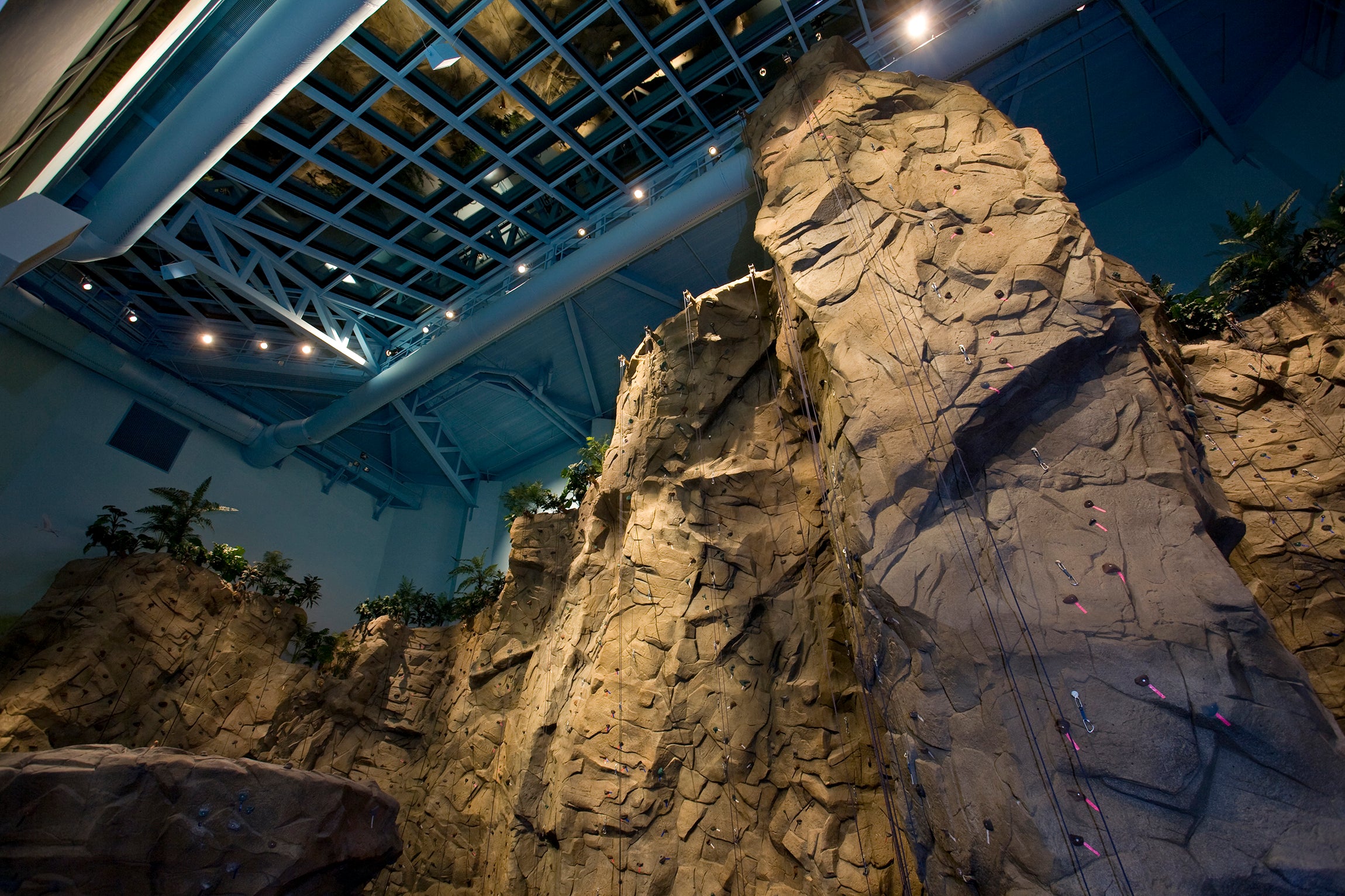 Pensacola Christian College
World's largest rock-realistic, indoor climbing structure
16,000 sq ft • Two arches • Freestanding boulder • Hand-sculpted • Over 50' tall