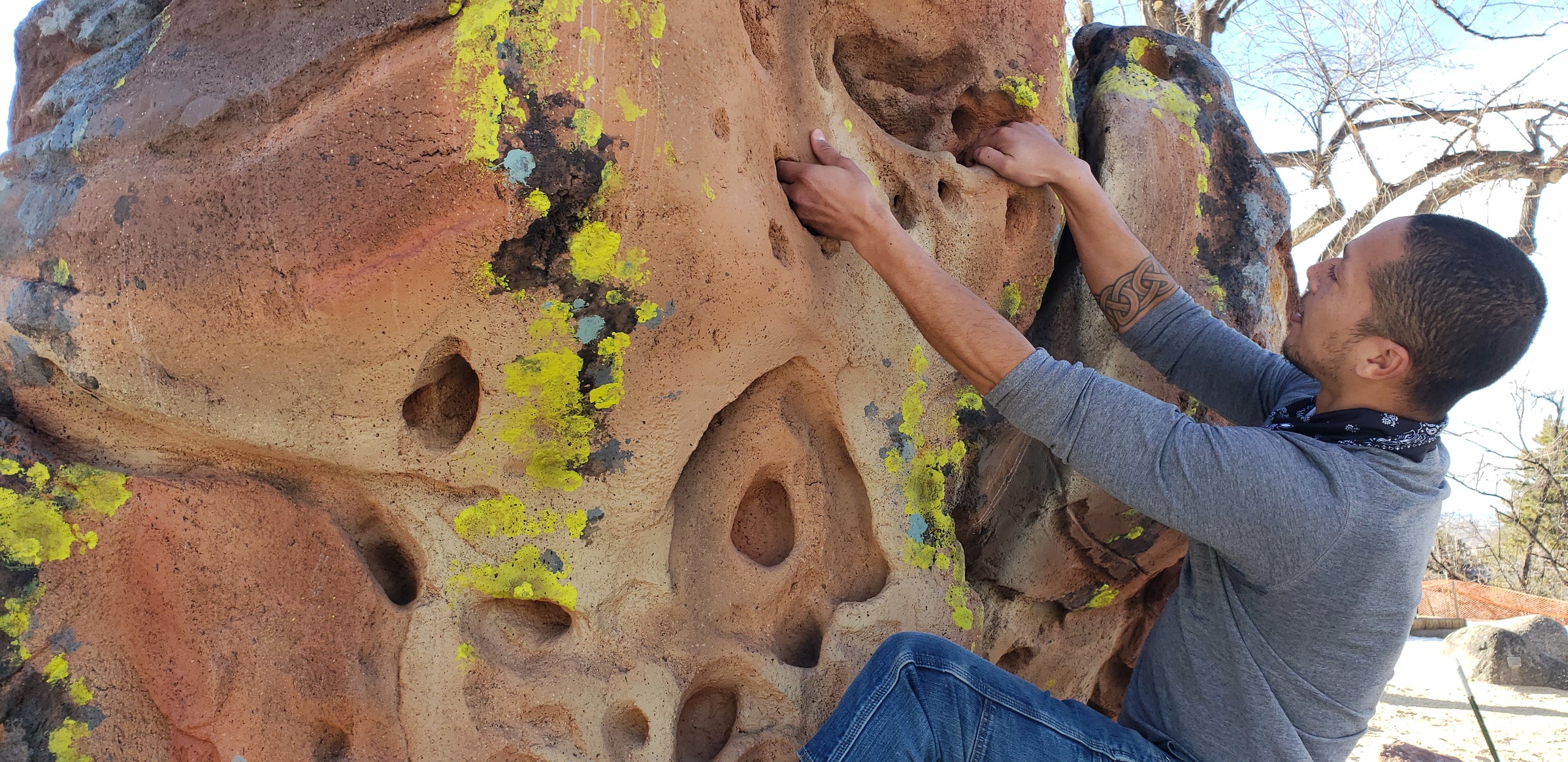 Our climbing boulders are the best. Period.
Versatile, beautiful, and full of problems**.
These functional pieces of art:
are hand-sculpted, hand-painted concrete with excellent climbability. No climbing boulder feels or looks more like the real thing.
fit virtually anywhere: playgrounds and parks, corporate office entryways, outside a college or university recreation center, backyard of a home, or a climbing playground
are excellent outside or indoors
meet most playground height requirements for playground climbers and jungle gyms
do not need ropes, harnesses, or rock climbing gear
fill a small footprint and can be budget conscious
are an investment that will last into the next century and beyond.

**A PROBLEM is a term used in bouldering. It is the path that a climber takes in order to complete the climb. Same as a route in roped climbing. Having holds already carved into the surface is just one benefit of an Eldorado Boulder.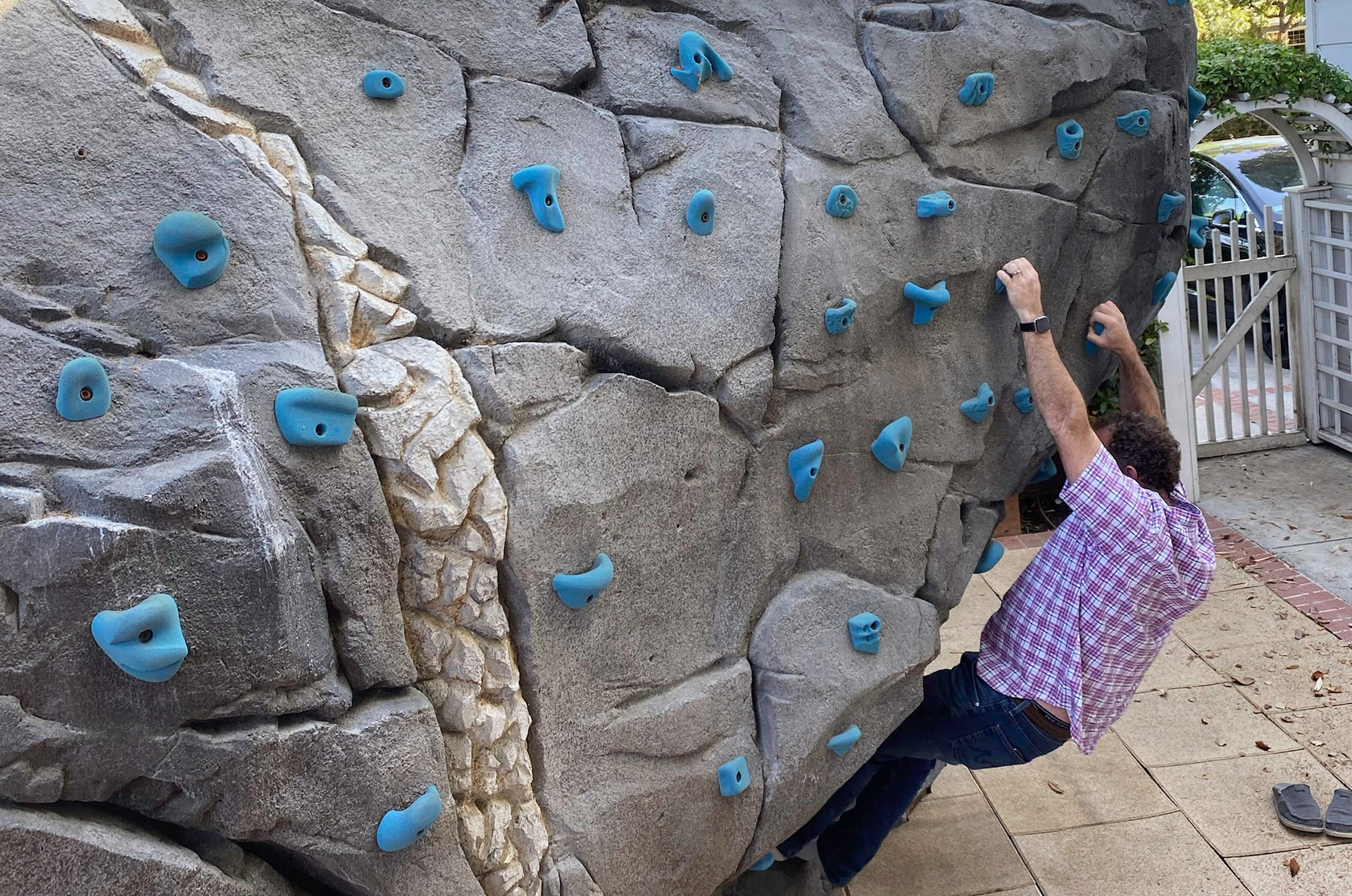 Custom Boulders
Our artists can bring your vision to life. These boulders look and climb like real rock.
We specialize in matching rock whether it's in your backyard or an iconic destination - a rock at the base of El Capitan in Yosemite, a sandstone cliff in the Utah desert, or the volcanic rock of Devil's Tower.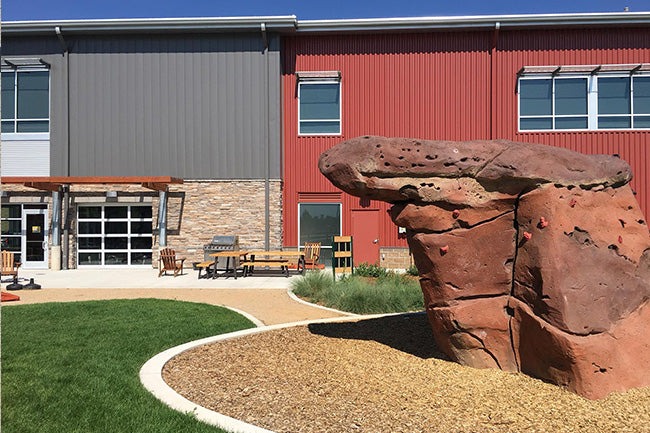 Outdoor climbing for your indoor gym
Create an outdoor space that will attract new users and create something unique for your members. Übergrippen Indoor Climbing Crag - Denver, CO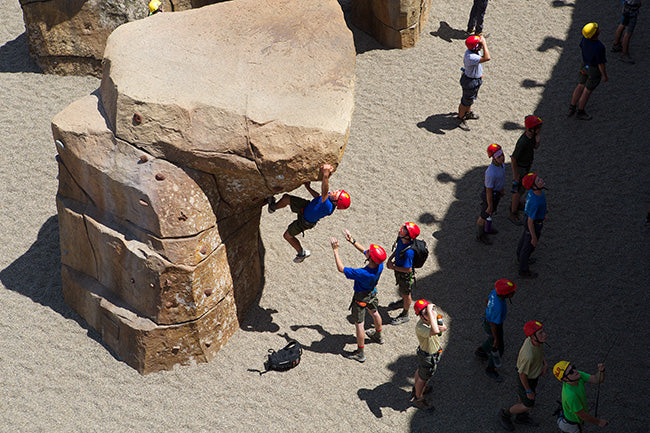 High throughput for large groups
Since there is no harnessing process, it takes no extra time for a guest to begin climbing. Summit Bechtel Family National Scout Reserve - Glen Jean, WV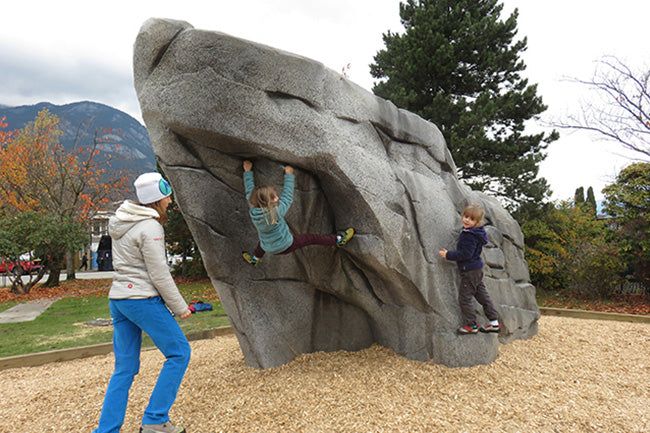 Boulders meet playground height requirements
Kids and adults love to climb on boulders together. Boulders can be designed to meet your local playground height rules. Squamish, BC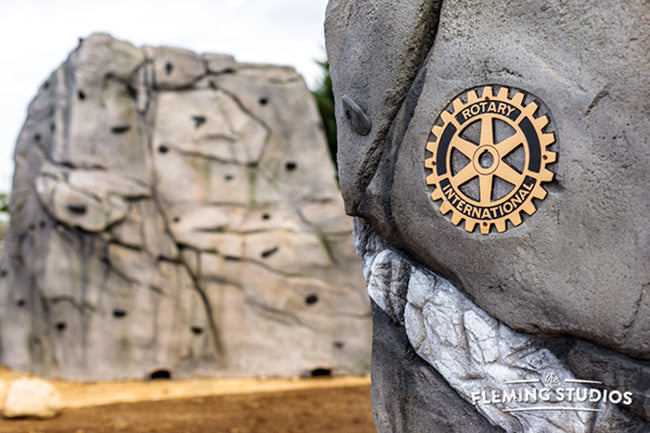 Match rock types
An advantage to a custom boulder is you can match virtually any rock type like granite or sandstone, and incorporate unique features like bands of quartz. Bender Fields - Lynden, WA, photo courtesy of Flemming Studios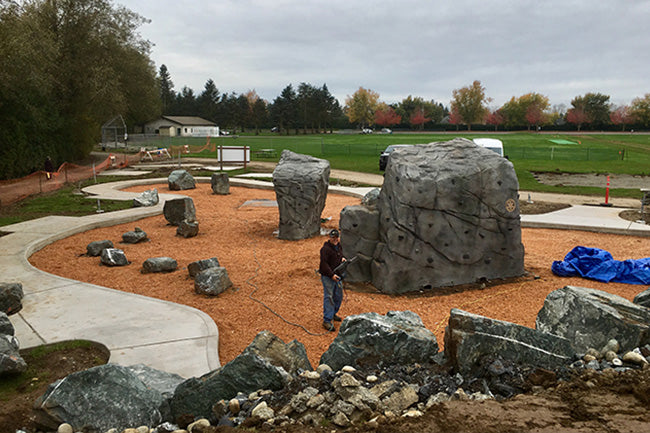 Boulders are a Landscape Architect's dream
Custom boulders provide the flexibility to create an active outdoor space that matches the client's vision. Mix and match sizes, shapes, surfaces. Bender Fields - Lynden, WA, photo courtesy of Flemming Studios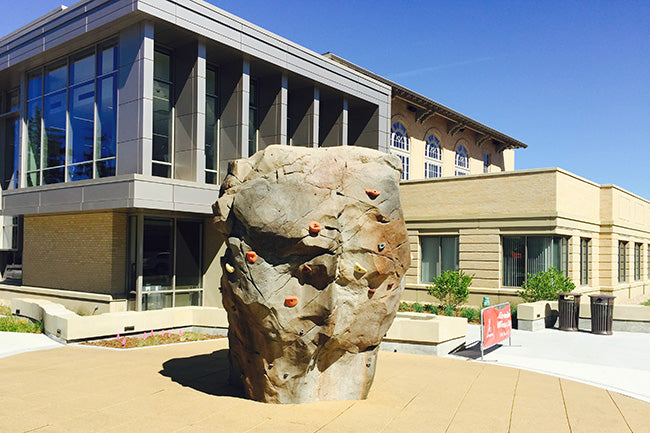 Activate Spaces
Activate courtyards, lobbies, plazas, or any underutilized ground in a small footprint. University of Nebraska Lincoln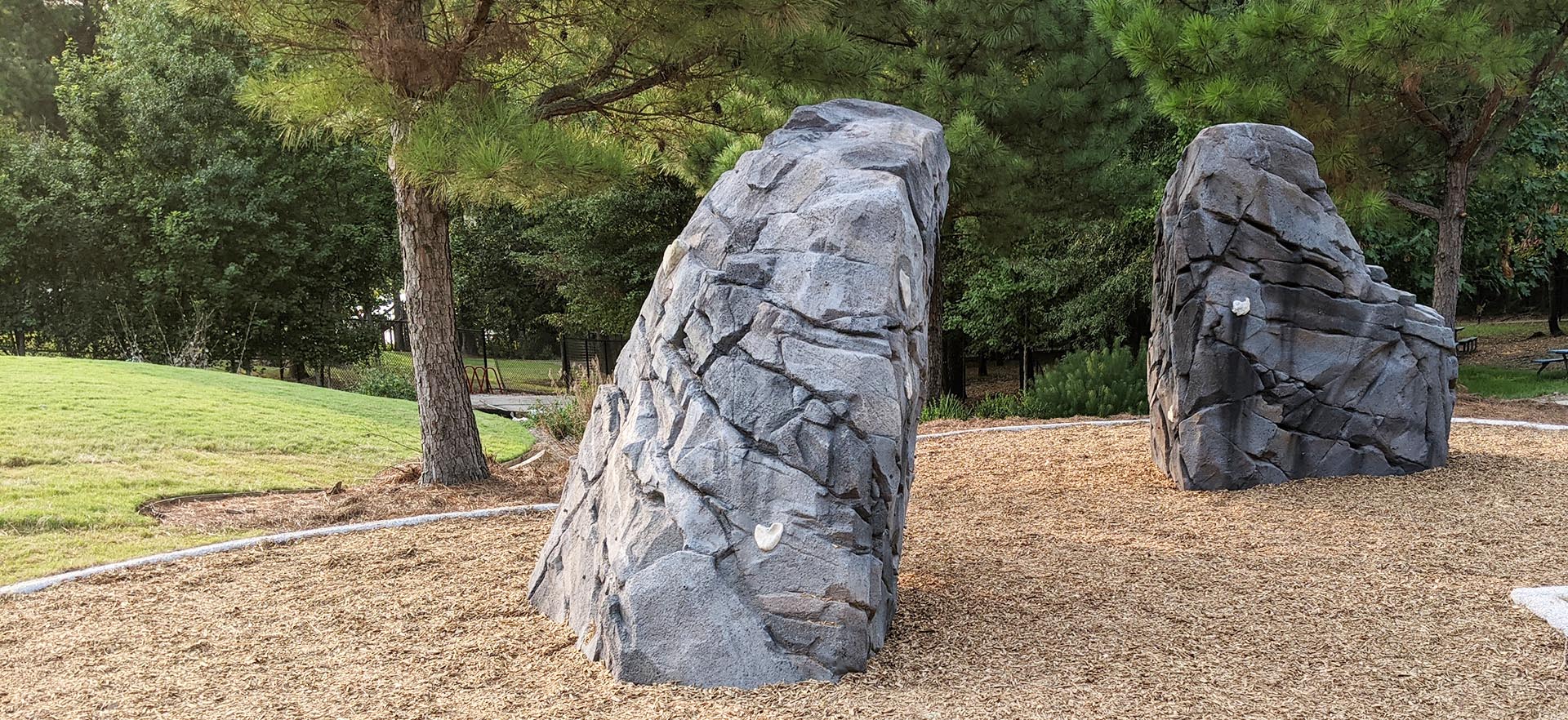 Pre-engineered Boulders
Save time and money by choosing a boulder or three from the pre-engineered collection. The boulder(s) are typically manufactured at the Eldo facility and shipped to you for placement. Shelby Farms Park, Memphis, TN
Hand-sculpted. Hand-painted. Instantly recognizable.
Imagine the surprise, excitement, and Instagram posts that will happen when your guests and community members see a climbable Delicate Arch or Devils Tower in your local park.

NOTE: These climbing boulders are artistic interpretations of iconic locations. Expect a recognizable structure, but don't expect to find a re-creation of El Matador.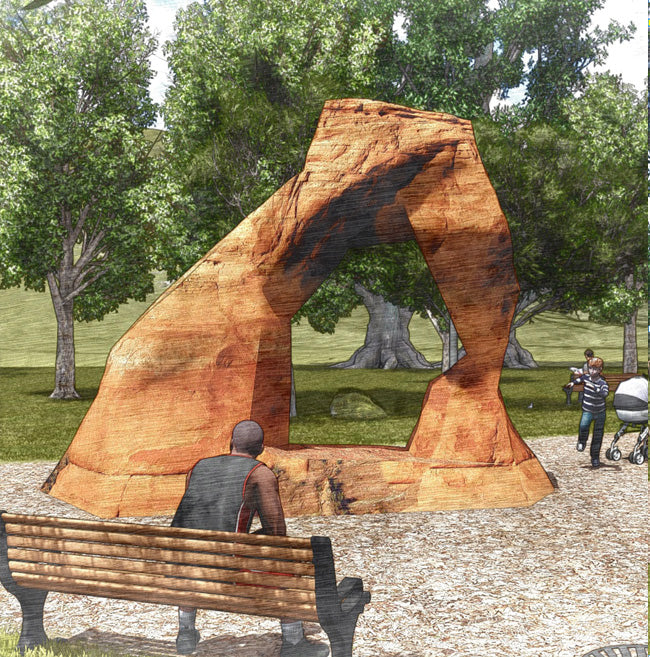 Delicate Arch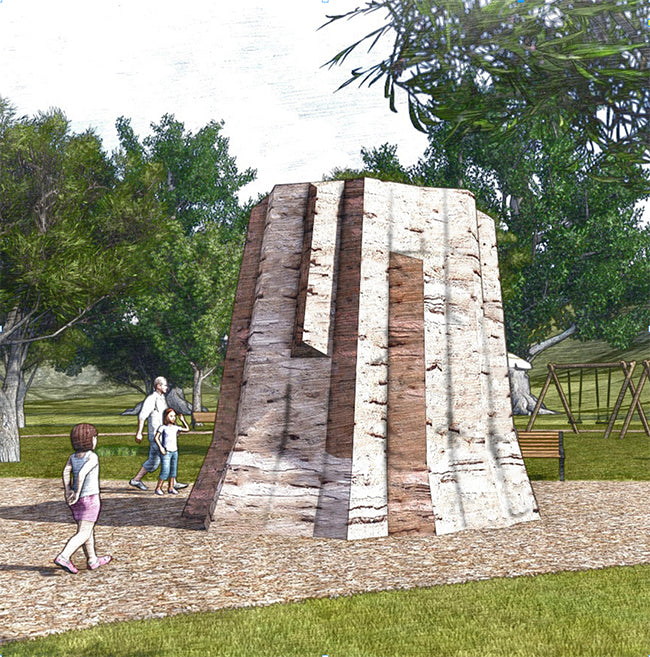 Devils Tower