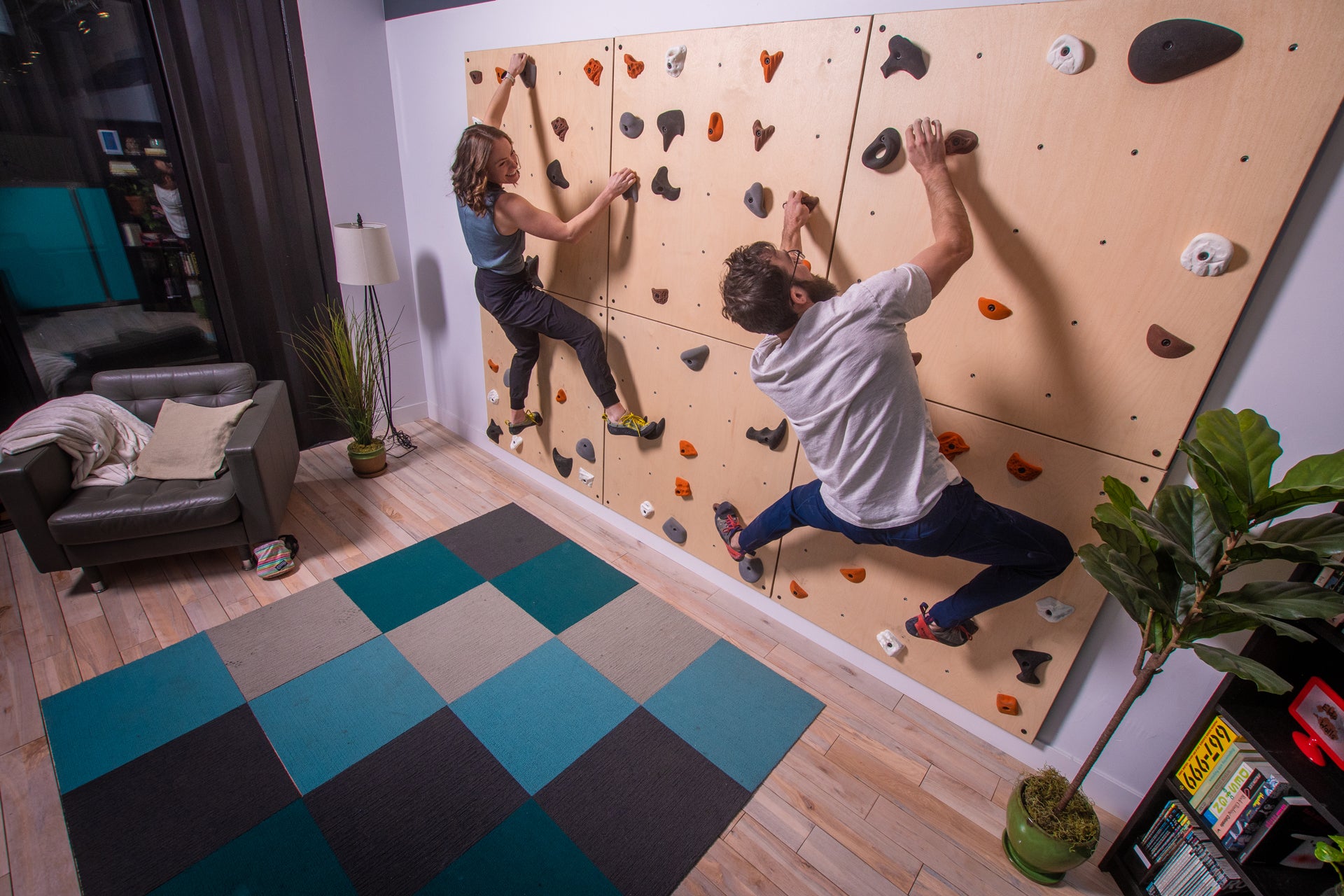 DIY Climbing Wall Gallery
So many shapes, so many colors, and so easy to install.
Quickly create your own indoor playground or home gym.
Mix and match shapes, colors, and styles to coordinate with virtually any decor.
Install the panels quickly with just 2 people, a level, tape measure, stud-finder, and screw gun.
Explore the project samples below and find the perfect panels and holds for your space!