Walls. Boulders. Action Towers.
Any facility. Any Size. Anywhere.
Eldorado Climbing manufactures, builds, and installs the climbing systems you need.
Eldo has created over 2000 rock climbing walls and boulders for not only climbing gyms and bouldering gyms, but also recreation centers, YMCAs, schools, playgrounds, corporate headquarters, private homes, and colleges and universities. You are sure to find options in our product line to match your vision, facility, user group, programming, and budget. Eldorado's Kinetix Action Tower system is improving the aesthetics and ROI for family entertainment centers, trampoline parks, and amusement facilities. Choose from our line of climbing flooring and equipment to complete your climbing wall.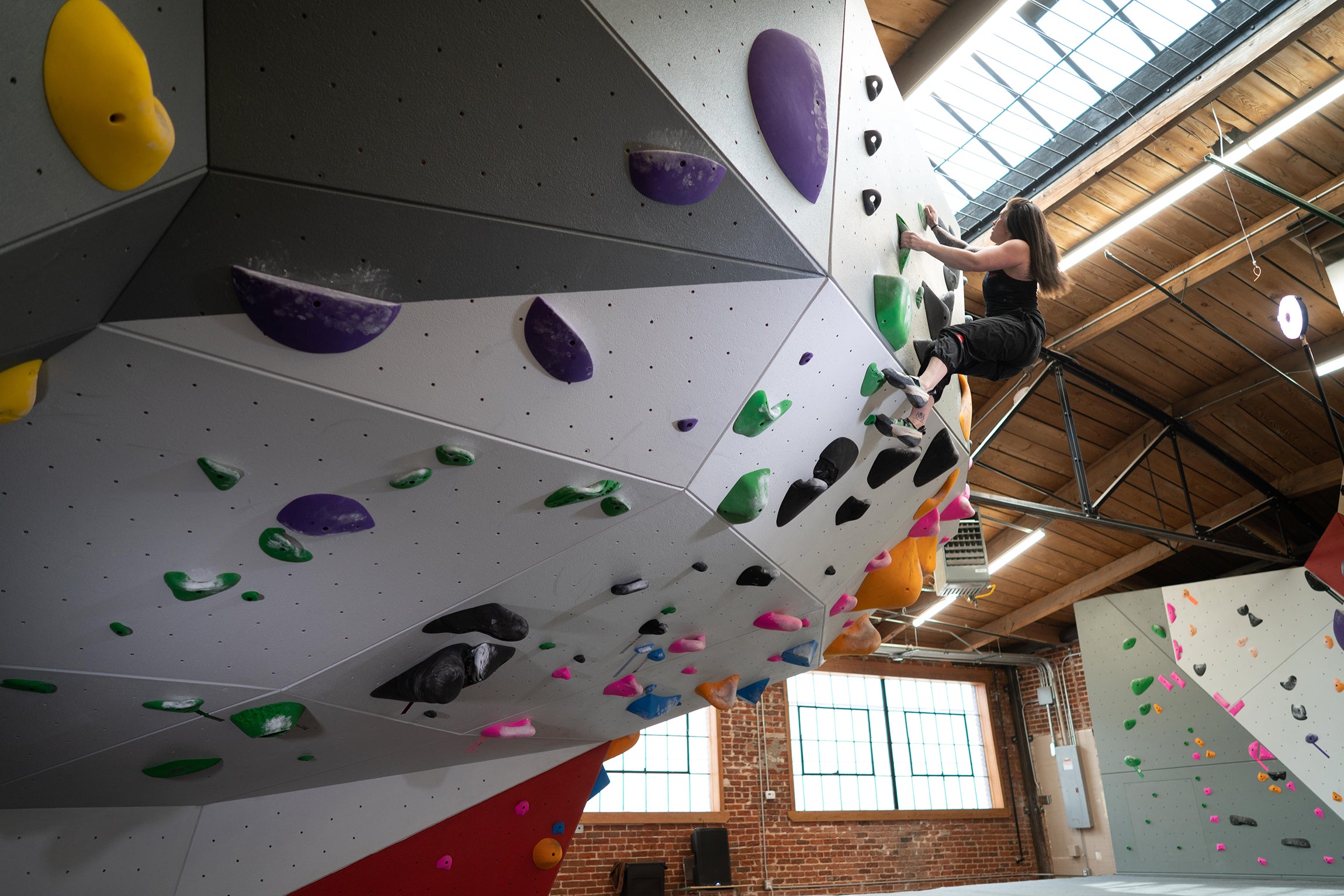 Spot Denver
Custom Climbing Wall Systems
Options to match aesthetics, programming needs, space and structural requirements, budgets, and all style of sport climbing.
Projects are not cookie-cutter.
Every project is unique. Eldorado offers a variety of surfaces and styles that can be blended to create the perfect climbing canvas.
Peruse our Look Book . What appeals to you?
Bright poppy colors, shades from a sophisticated palette, or maybe a natural wood finish
Rock-realistic sections or a whole wall that looks like a cliffside or desert tower
Surfaces that are angular and contemporary or smooth and subtle
A mix of traditional climbing walls and futuristic action tower elements
Match your style, your programming, your budget, YOUR VISION.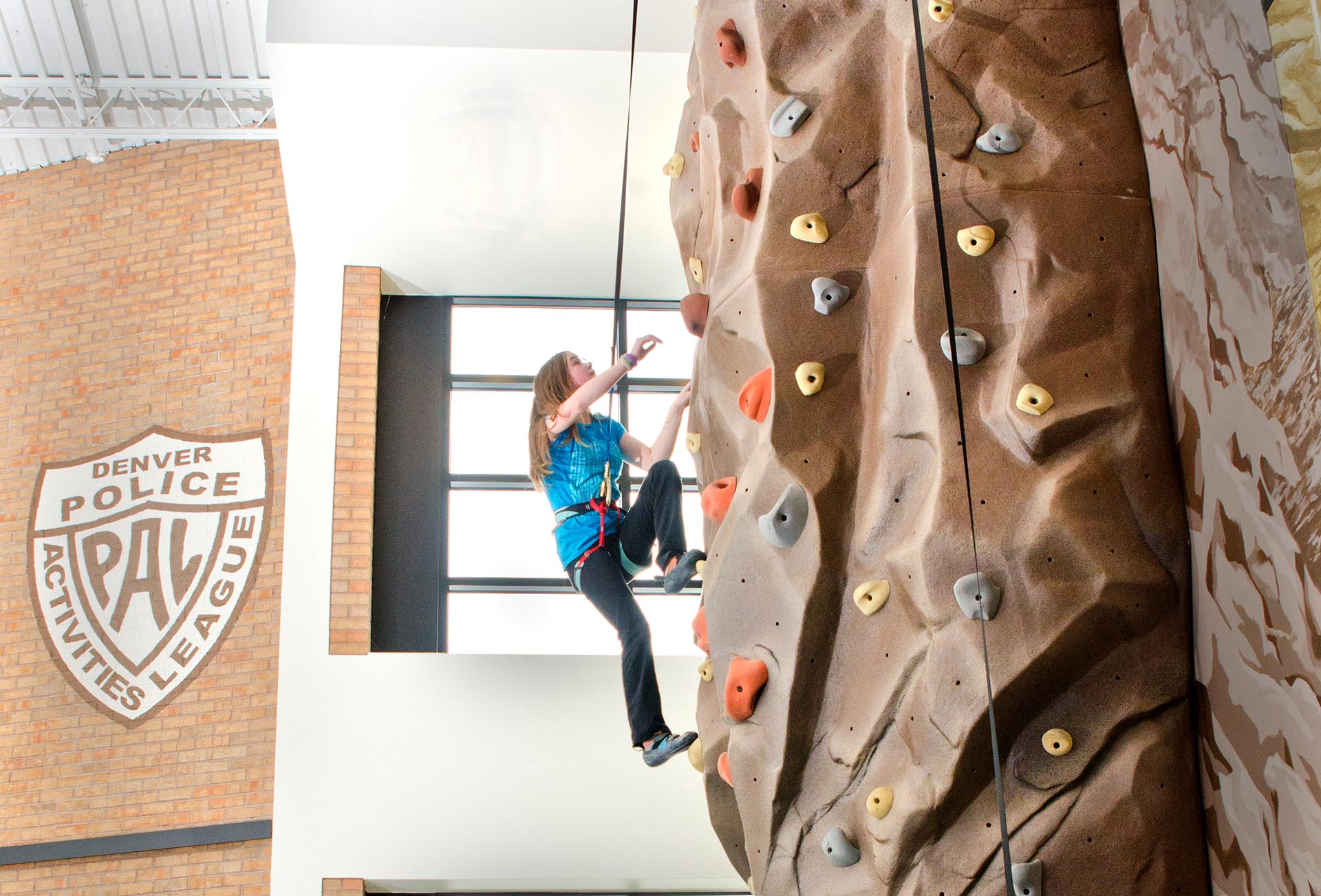 DPAL, Denver, CO
Modular Walls & Towers
Gecko Modular Climbing Wall
Indoors or outdoors, a Gecko climbing wall is an exciting feature for FECs, amusement parks, ski areas, ropes courses, trampoline parks, and almost anywhere you have under-utilized vertical space. The Edge Ziplines & Adventures, Castle Rock, CO
Learn More
Chameleon Modular Climbing Tower
When you want a free-standing climbing wall indoor or outdoor, the Chameleon tower is the perfect choice. Ski resorts, challenge courses, hotels, recreation centers, and schools have added a Chameleons to their activity offerings. Snowbird Ski Resort, Snowbird, UT
Learn More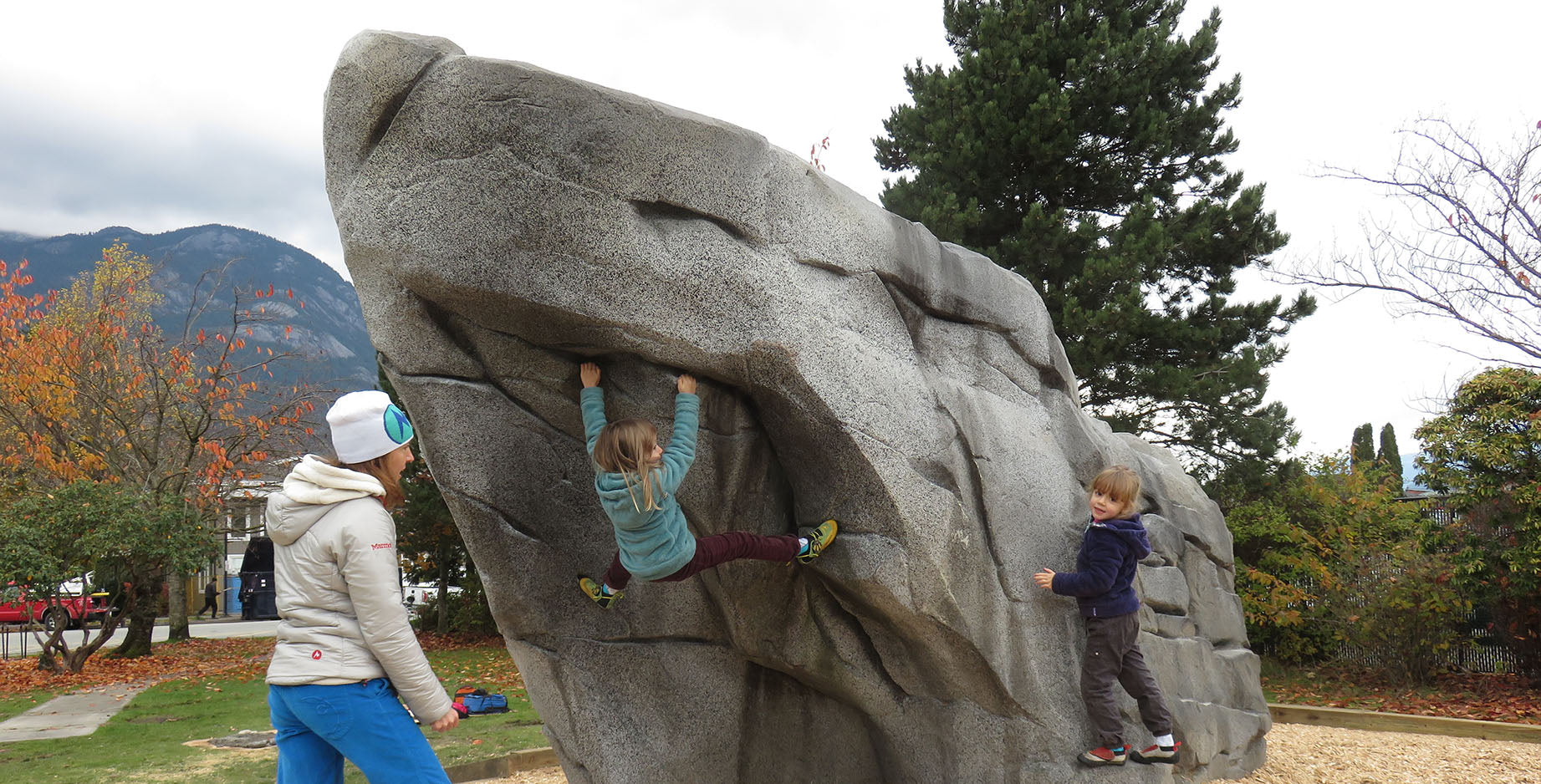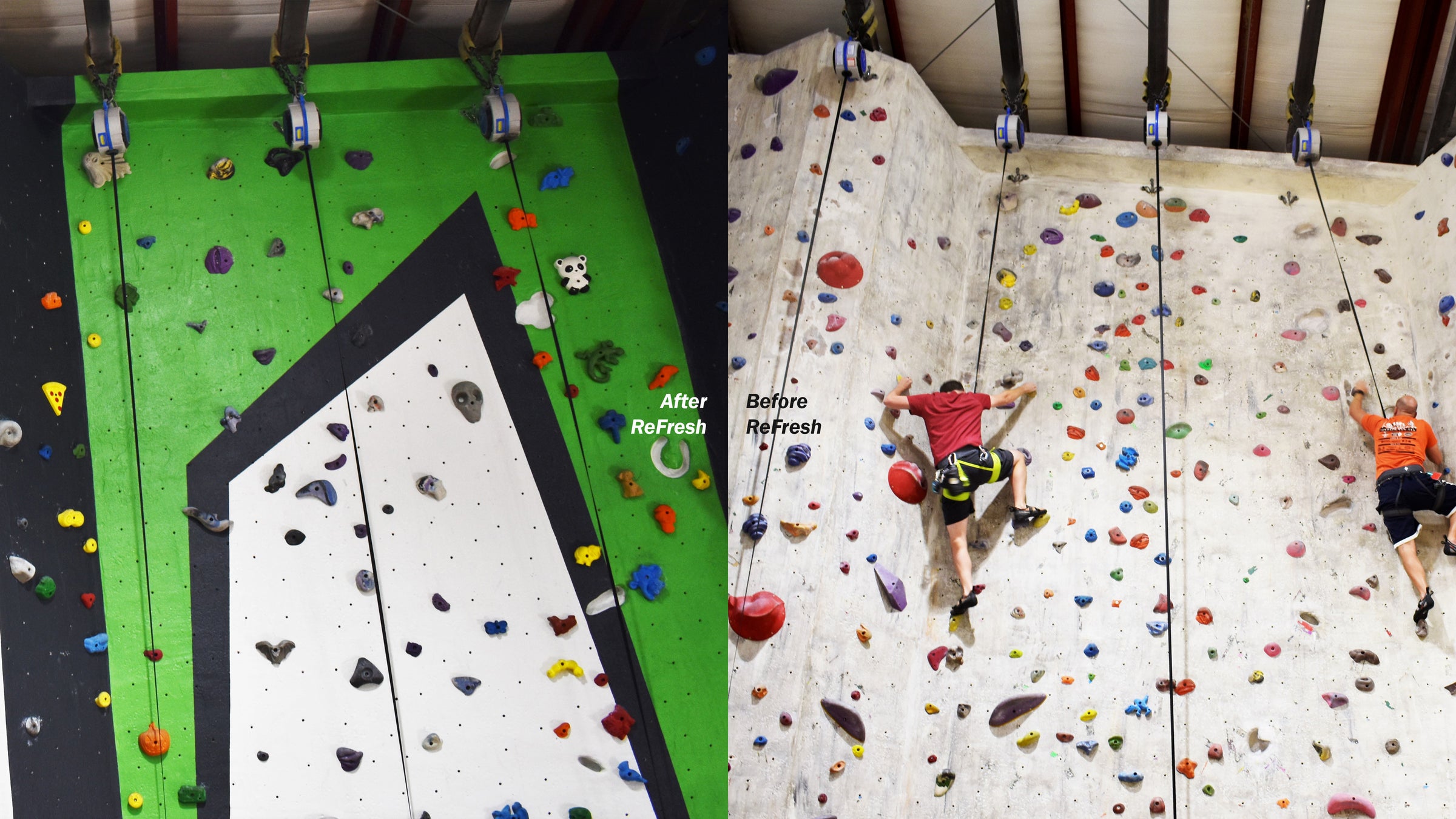 Kendall Cliffs Climbing Gym, Peninsula, OH
Services
Climbing Wall Renovation
Eldorado is the industry leader in climbing wall refurbishment, expansion, and partial or complete demolition. Before you consider starting from scratch, think about what you can do with what you have while keeping your business open and running.
Learn More
Climbing Wall Inspections
Climbing wall inspections by an outside party are key to maintaining the safest possible climbing environment and protecting a major physical asset.
Learn More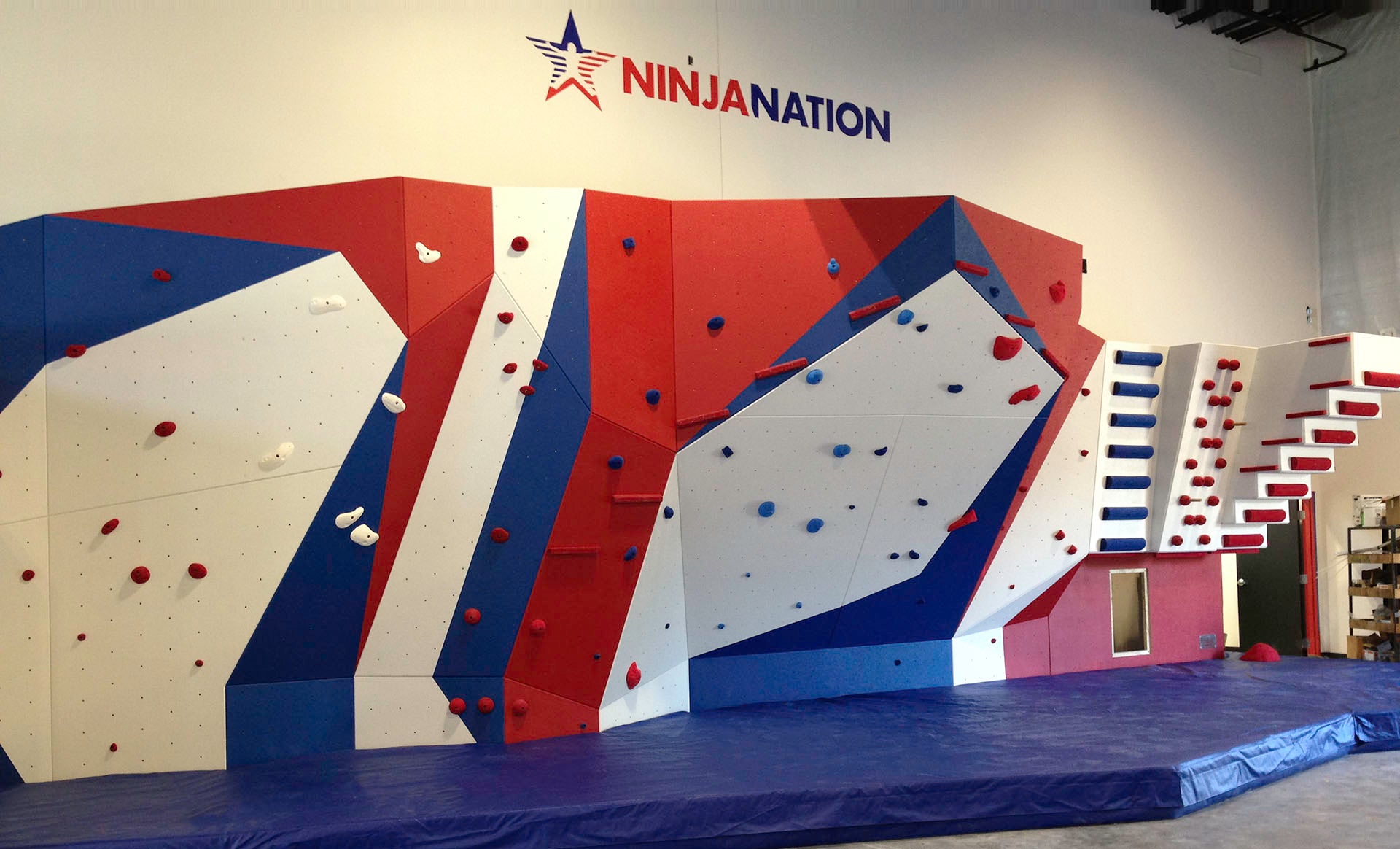 Ninja Nation, Centennial, CO
Custom Bouldering & Climbing Wall Flooring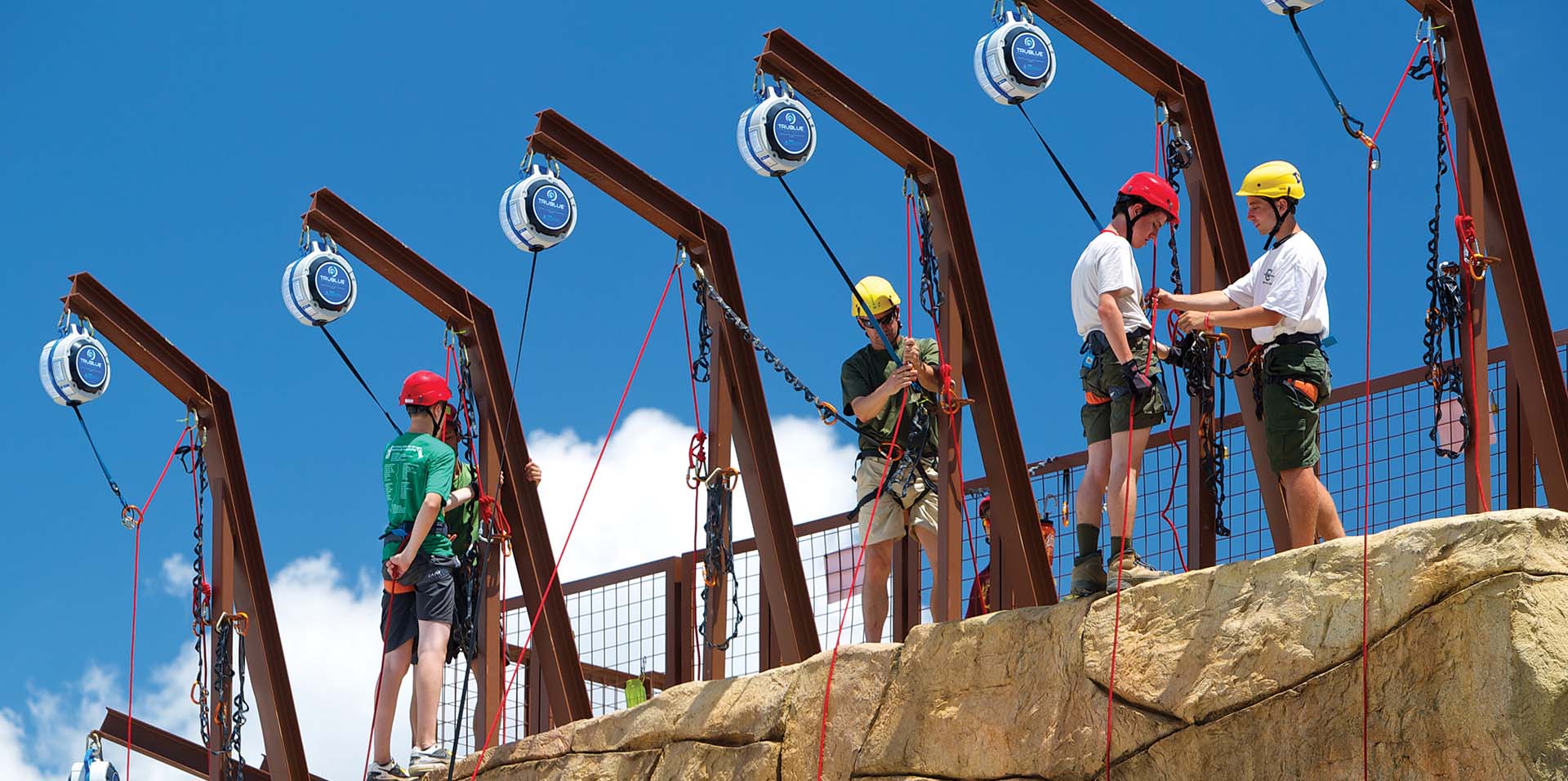 Summit Bechtel Family National Scout Reserve - Glen Jean, WV
Climbing Wall Equipment & Accessories