Trust and Synergy in the Climbing Wall World: Eldorado Climbing and Walltech Team Up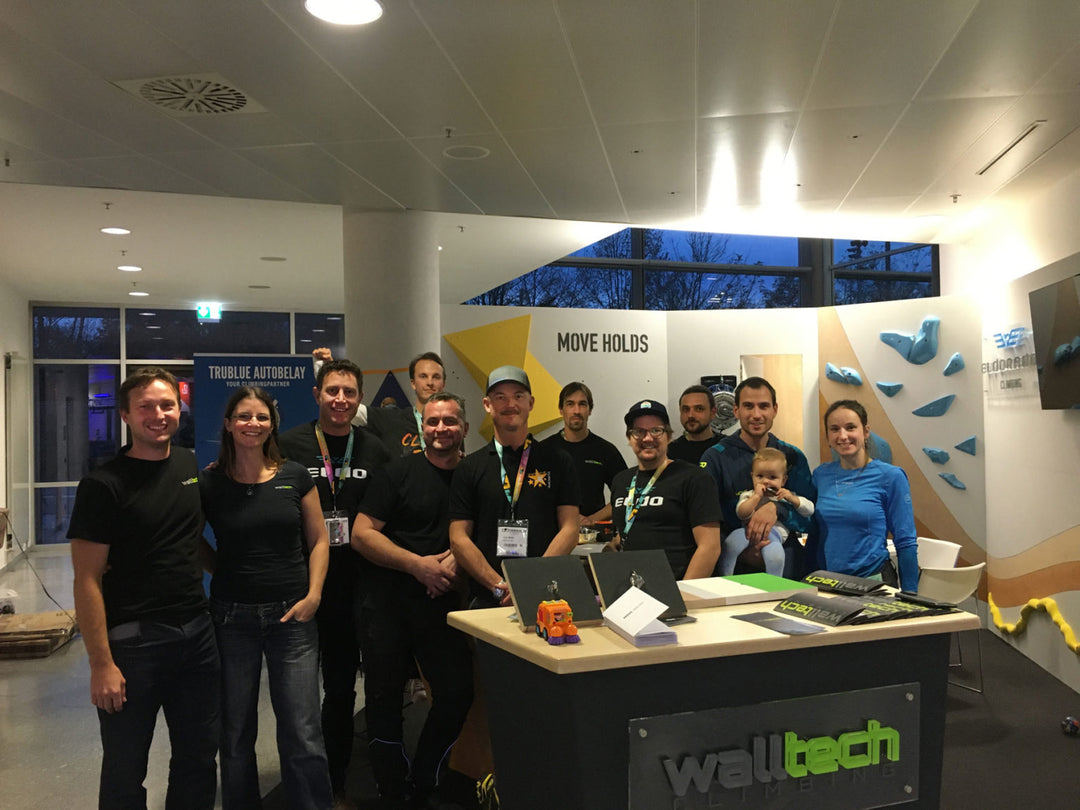 Behind every good climber is a good partnership. Climbers trust one another with their lives and push each other to try hard. It is common for climbing partnerships to last. If a trusting partnership is at the core of climbing as a sport, why shouldn't the climbing wall sector follow suit? Indeed, two wall manufacturers from opposite sides of the globe are doing just that: establishing a mutually beneficial industry partnership that echoes the synergy of the climber-belayer relationship.
Wanting to Say Yes
Building climbing walls since 1994, Colorado-based Eldorado Climbing previously focused its expertise almost exclusively in the U.S. "In the past, whenever we had project leads from around the globe, we always chose to say no," said Eldorado Climbing CEO Kevin Volz. "Aside from a couple projects in Canada, we did no construction internationally. We wanted to start saying yes to those projects."
With this idea in mind, in 2019 Eldorado Climbing―also referred to as Eldo―hired Jerad Wells to help cultivate an international arm to the business. (Eldo has no intention of shipping manufacturing overseas, but does want to be competitive on a global market.) At the 2019 Outdoor Retailer Show in Denver, Wells stopped to see Walltech, a wall manufacturer based in the Czech Republic. "I was really impressed by Walltech's quality and craftsmanship, but also saw that our companies were like-minded and saw things the same way," Wells said.
Walltech is well-established in the European market, and the company had decided to attend the Outdoor Retailer Show in hopes of finding a partner to help realize projects in the U.S. Wells invited Walltech CEO Tomáš Sládek to the Eldorado Climbing facility in Louisville, Colorado, and a collaboration began to take shape. "When I met Jerad, Christina, and others from Eldo at the show, after a few minutes of discussion, I understood I met the right people and right team," Sládek said.
Market Expansion and Shared Technologies
By teaming up, both Eldorado Climbing and Walltech can offer a broader range of technologies, products, and services, and expand the market that each company can reach. "We have a beautiful hand-sculpted concrete product for outdoor applications, a technology and process Walltech cannot currently offer," Volz said. Eldo also offers a unique and robust line of modular home wall products.
Sládek recognizes that being able to provide these products is a benefit for his company. "Since Walltech does not manufacture glass-fiber composite panelized systems or concrete walls, the partnership with Eldo gives us a wider portfolio of services we can offer."
Likewise, Eldo can offer Walltech's products to its customers. "Walltech's best product is a plywood panelized system, one of the highest quality in the world," Sládek said. Now Eldorado Climbing can feature that system in its build projects or direct business to Walltech.
Right now, partly due to the pandemic's influence, customers are showing a greater appetite for outdoor products and experiences. More requests have been made for climbing structures in parking lots, at universities, and in parks. "Aside from our concrete offerings, we want to provide wood-based outdoor climbing products," Volz said. "There are different materials available in Europe, and Walltech has been building outdoor wood walls longer than us, so their expertise is allowing us to innovate more efficiently."
Because of this partnership, the US-based Eldorado Climbing can more easily accept projects in Europe and abroad, and the European Walltech can more consistently work in the United States. "We're not competing for business, we are casting a wider net together," Volz said.
Supply Chain Efficiencies
In addition to global markets and expanded product offerings, this industry partnership can help make each company more competitive through smarter materials sourcing. "Can we bring a value to the U.S. market by improving supply chain efficiencies through this partnership?" Volz said. "For example, wood prices tripled in the US in the last year. Through Walltech, can we purchase wood from Europe to keep our costs down?"
By tapping into markets across the Atlantic, similar supply efficiencies can be found in paint, coatings, and other materials. "Because of this partnership we can say yes to more projects even if Eldo is working at max capacity," Volz said.
The partnership also allows for creative back and forth. "Both companies have best practices and research and development departments that look into new ways of doing things," Volz said. "Now we can ask them, 'what types of coatings do you use on your walls?' and see if there are situations where the coatings they use are better, more cost-effective, or more appropriate than what we had been using."
Collaboration, Not Competition
Though the companies have written agreements guiding compensation allotment, in general, the companies operate on a base of trust. "Our agreement is informal rather than legal. It is more like being buddies," Volz said. "This is a different approach to a partnership. It is about sharing, not taking."
Throughout 2021, Walltech and Eldo have been actively pursuing new projects together around the globe, even as far away as the Middle East. "We have a lot of collaborative projects in the bidding phase spread in many countries outside of EU," Sládek said. "The pandemic slowed things a lot, but 2022 will be great!"
During the onset of the pandemic, climbing gyms that would normally be seen as competitors started having monthly Zoom calls to discuss best practices, customer safety, and strategies for staying in business during that uncertain time.
Businesses that normally competed for customers were instead sharing information and helping each other thrive. That inherent drive to share and help is the same drive that connects Eldorado Climbing and Walltech.
"As climbers we tie in together and trust each other," Volz said. "Collaboration is in the nature of this industry."