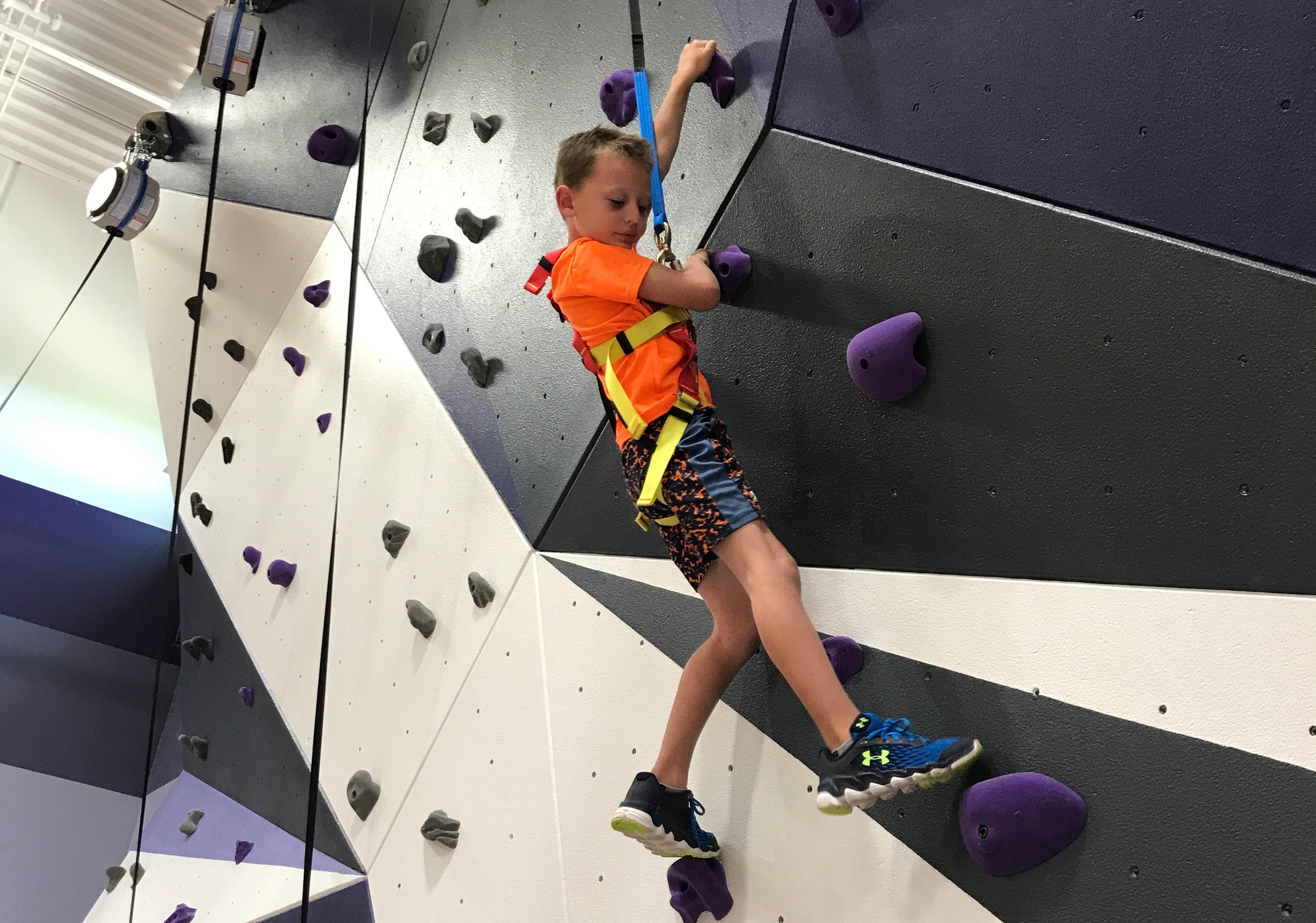 Learn teamwork. Build confidence. Solve problems.
Whether you go with a DIY traverse wall, a tall climbing wall with ropes, or something in between, climbing makes physical fitness fun.
Principals, gym teachers, and facility managers trust Eldorado to provide an outdoor or indoor climbing wall for kids. Top-rope and sport climbing walls and traverse walls are vertical classrooms that benefit elementary, middle, and high school-age kids. Climbing walls from Eldorado:
Help students increase physical fitness, build self-esteem and courage, and learn and experience trust and responsibility.
Can be built into lesson plans that cover physics, geometry, geology, and math as a start.
Easily tie to Common Core Standards relating to science & technical subjects, comprehension & collaboration, statistics & probability, measurement & data, and so much more.
Provide an opportunity to practice critical thinking as they solve physical puzzles. Make physical fitness FUN!
Eldorado works with schools to match:
Facility needs
Programming requirements
Aesthetic objectives
Budgetary constraints
CONTACT US ABOUT YOUR PROJECT