Bouldering Gym Opening: Hive North Shore is Open For business!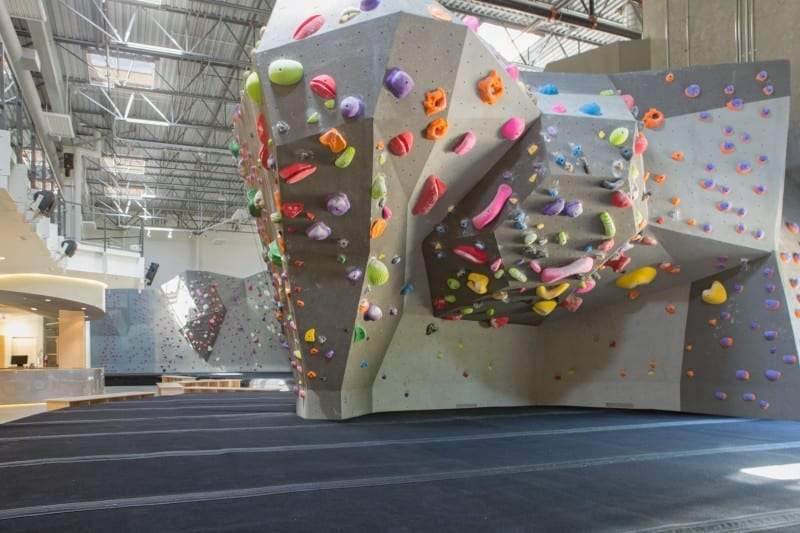 The Eldo Team would like to offer a huge congratulations to Andrew Coffey and his crew at The Hive in North Vancouver, BC. Today they opened their newest location,
The Hive North Shore
. This state-of-the-art bouldering gym is home to 18,000 sq ft of climbing terrain designed and constructed by Eldorado Climbing Walls. Visit their blog to:
read an interview

 

with Jason Thomas, Eldo's Creative Director, and Star Pais, the Project Foreman
watch a video

 

chronicling the construction of this new bouldering gym
Hex Wing feature in the main climbing area of the Hive North Shore Bouldering Gym- North Vancouver, BC (Photo Courtesy of Andi Mcleish) Climbing Walls built by Eldorado Climbing Walls.
Main climbing area of the Hive North Shore Bouldering Gym- North Vancouver, BC (Photo Courtesy of Andi Mcleish) Climbing Walls built by the climbing wall construction company Eldorado Climbing Walls 
Main climbing area of the Hive North Shore Bouldering Gym- North Vancouver, BC (Photo Courtesy of Andi Mcleish) Climbing Walls built by the climbing wall design company Eldorado Climbing Walls
---