Breckenridge adds Gold Summit Climbing Wall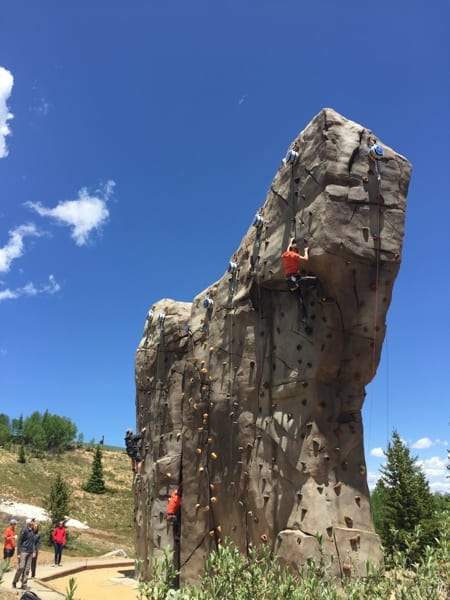 Guests climb the new outdoor rock climbing wall located in the Alpine Camp at Breckenridge Ski Resort.
Breckenridge Ski Resort added an outdoor rock climbing wall to their new Alpine Camp. Summer guests will scale the rock-realistic Gold Summit Climbing Wall as part of the Epic Discovery collection of activities. The wall stands 35′ tall and are 38′ long. The wall accommodates 16 climbers at a time with each climber ascending and descending using a TRUBLUE Auto Belay.

Learn more on Breck's website.
---