Climb on Huskers-Your Boulder is Ready!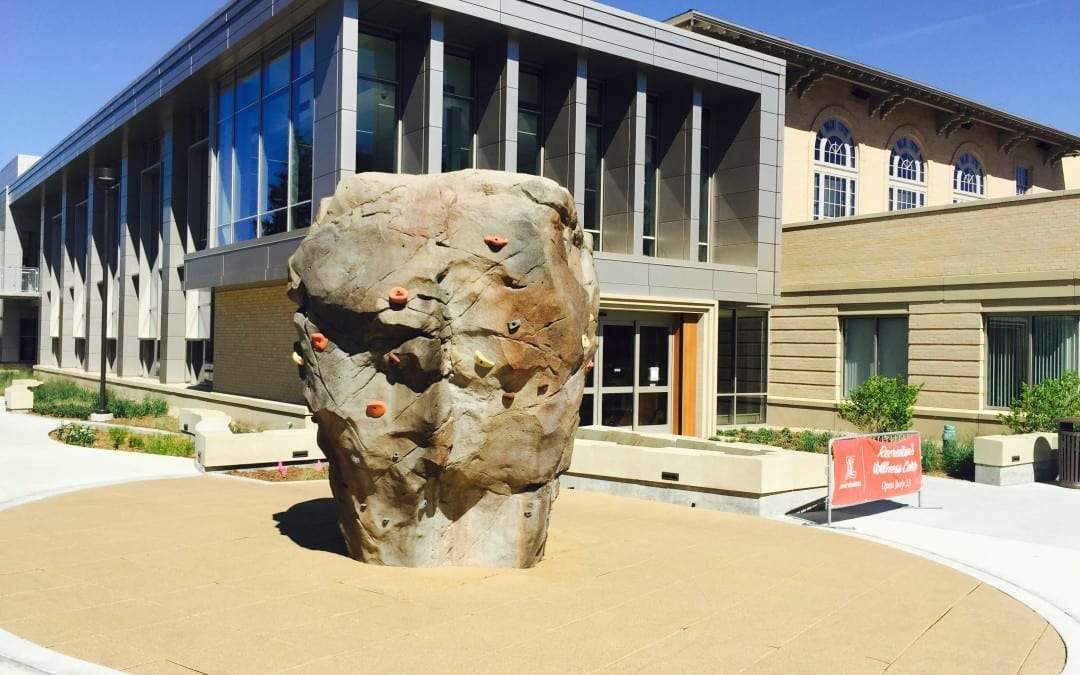 The University of Nebraska Lincoln Outdoor Adventure Program has a brand new rock climbing boulder standing proud outside of the East Campus Rec Center. This is a MegaRock Boulder produced and installed by Eldorado Climbing Walls. Standing almost 12 feet tall, the boulder provides a canvas for setting routes using "natural" features and plastic handholds. The surface is made of a hand-sculpted, cementitious coating. For more information about MegaRock Boulders, contact the Eldo Sales Team.

The surface of the MegaRock Boulder is hand-sculpted in includes climbable hand and finger cracks.
---