Welcome to Milwaukee's New Climbing Gym - Adventure Rock MKE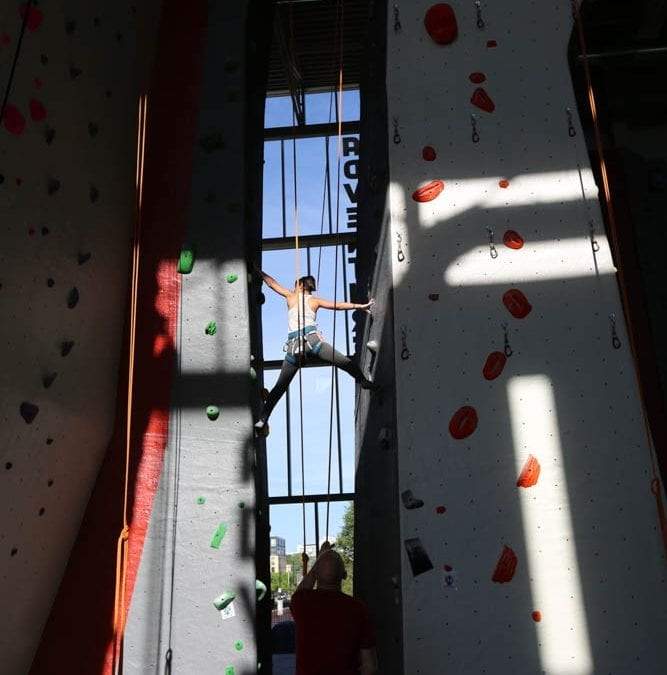 The Milwaukee climbing community is STOKED! On June 18, 2016, co-owners Eric Olson and Craig Burzynski opened their newest rock climbing gym, Adventure Rock MKE, at the corner of North Avenue and Commerce Street. The new complex hosts almost 11,100 sq ft of roped climbing terrain, over 1800 sq ft of overhanging bouldering terrain, TRUBLUE Auto Belays, workout space, and a pro-shop. The Eldorado Climbing Wall Design Team incorporated distinctive features such as the 44′ tall "Elephant", "The Sails" that are an homage to the sail-like elements on the Calatrava-designed Milwaukee Art Museum, and "The Gossamer" that contains a hidden, climbable chimney.

MKE is the sister location to the original Adventure Rock Brookfield, designed and constructed by Eldorado in 1999.

Rock on MKE!
---