How to Build a DIY Home Climbing Wall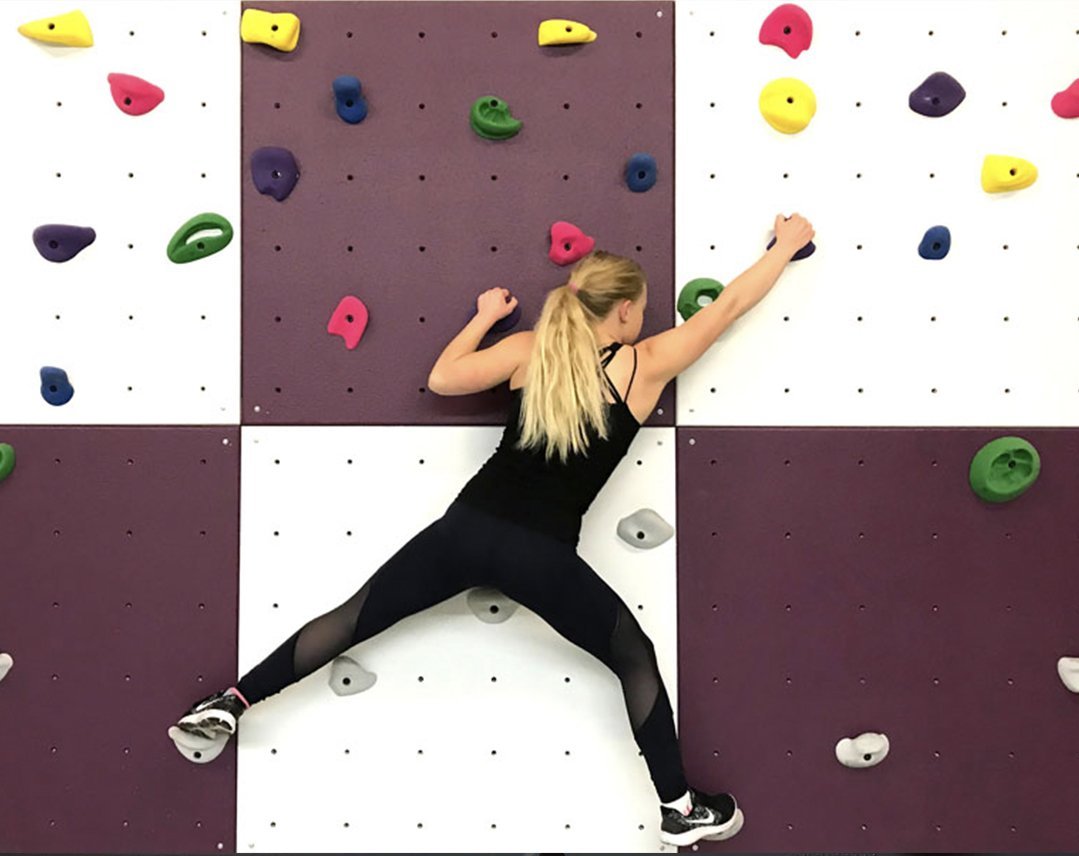 Whether you want to build a home rock climbing wall for training and exercise or create an indoor playground for the kids, DIY Climbing Panels from Eldorado Climbing are the best option for installing a beautiful rock climbing wall fast. You avoid HOURS of extra steps.
Surface is pre-painted and textured.
T-nuts are already in place and ready for the addition of climbing holds.
The proprietary FREEmount Flange is the easiest mounting method for installing panels. Watch the quick 2 minute install video and see what we mean.
Follow these few steps and get climbing in no time flat!
Explore the catalog and

 

DIY Look Book. Mix & match panels to create 1000s of possible looks and climbing surfaces. Choose from:
-10 different colors
-6 possible images
-5 shapes
-7 3d surfaces




Download the free and simple LAYOUT PLANNER

Print a couple copies and arrange the shapes until you get the design you'd like. Each square on the grid represents 1 foot x 1 foot so you just need to draw an outline around the area you want to fill with panels--for example, if the space is 8 ft high, count up 8 squares, and 10 ft wide, count across 10 squares.
Now choose your handholds.

 

Plan to place about:
-2 holds per Solo Panel (the narrow panel)
-5 holds per Explorer Panel (the pizza shaped one)
-7 holds per square panel (Slabs, Artist Series)
Our catalog of climbing holds include sets that will work for kids and beginners to advanced clambers who need training-worthy chips and crimps. 


Order the panels and holds online or give us a call at 303-447-0512.
When your new holds and panels arrive, review the directions shipped with the panels and gather a few tools:
-stud finder
-drill
-level
-tape measure
-screws based on your stud type--options will be in the directions
Watch the

 

2 minute installation video and see step-by-step installation in action.
You really can be climbing in just a few hours.
Don't hesitate to contact us with any questions. We're ready to help 8am-5pm Mountain Time.
CHAT button in the lower right
303-447-5193
sales@eldowalls.com
---