Kudos to the Eldo Road Crew from the Portland Rock Club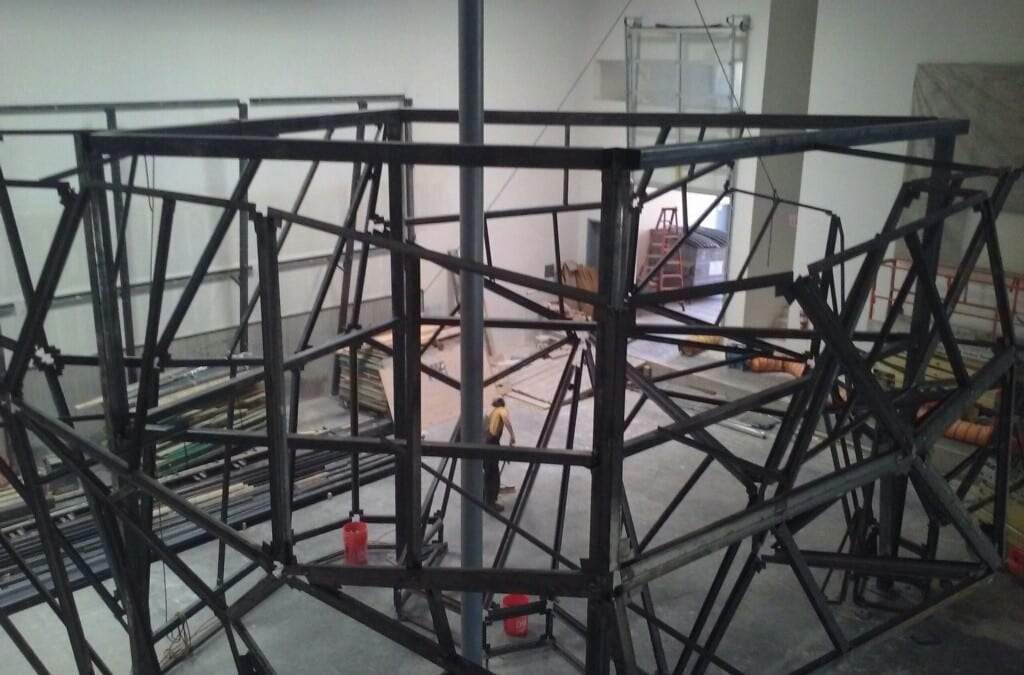 The Eldo team keeps any job site neat and tidy during construction. This steel frame is just a portion of the total climbing wall expansion for the Portland Rock Gym.
When a client gives a huge compliment to the Road Crew, it's only right and proper the share.
"Things are progressing so well with the build out. I can't express enough how awesome this crew is! They're all incredibly hard workers, friendly, professional, and just seem like all around great guys. You have an A team with this crew and we're very thankful they're working on this project for us.
Stoked!
Anna Rymill
Events & Marketing Manager
Portland Rock Gym"
Attached to this post are a few pics of the stellar work being carried out by:
Todd Buras
Adrian Zdrobis
Ruben Morales
August Voegeli
Reed Hatzenbuler

The steel frame that will support the surface panels for the Portland Rock Gym climbing walls are almost finished.
---