Heavenly shares stats for their successful rock climbing wall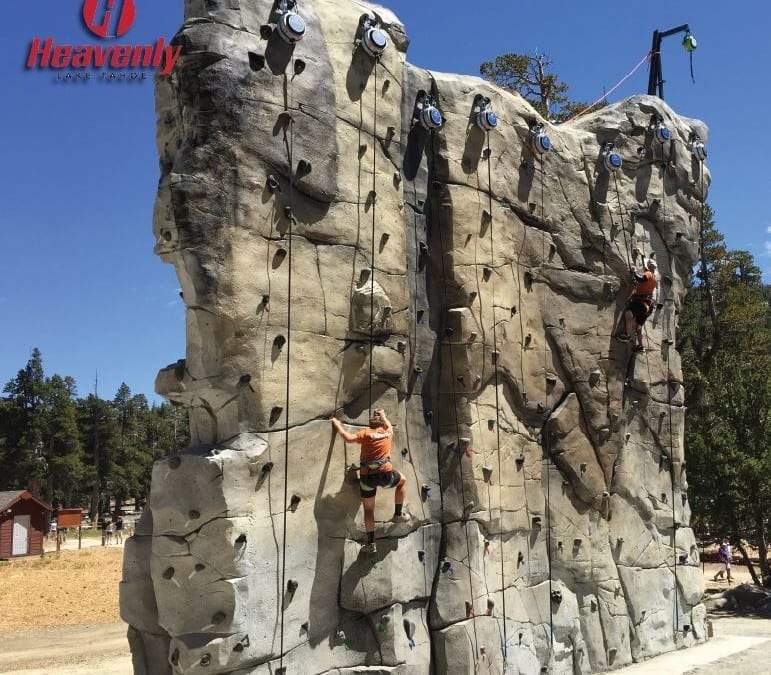 During the summer of 2015, Eldorado built a 35-foot-tall outdoor rock climbing wall with 17 routes for Heavenly Ski Resort.
Adventure Park Insider Magazine
just published an article highlighting the success of Heavenly's wall as part of their
Epic Discovery
.
"The climbing wall can accommodate more guests at any given time than any of the other Epic Discovery activities; hence, according to [Heavenly Lake Tahoe's] Eckert, somewhere around 30 to 35 percent of the resort's visitors participate in climbing. That's far better, certainly, than having 30 to 35 percent of all guests standing in line as they wait their turn for the zip line or mountain coaster."
See the Heavenly rock climbing wall and the Portland Rock Gym bouldering wall built by Eldorado in this
Adventure Park Insider
article, "Climbing Right".
---