OUTDOOR KINETIX ACTION TOWERS NOW AVAILABLE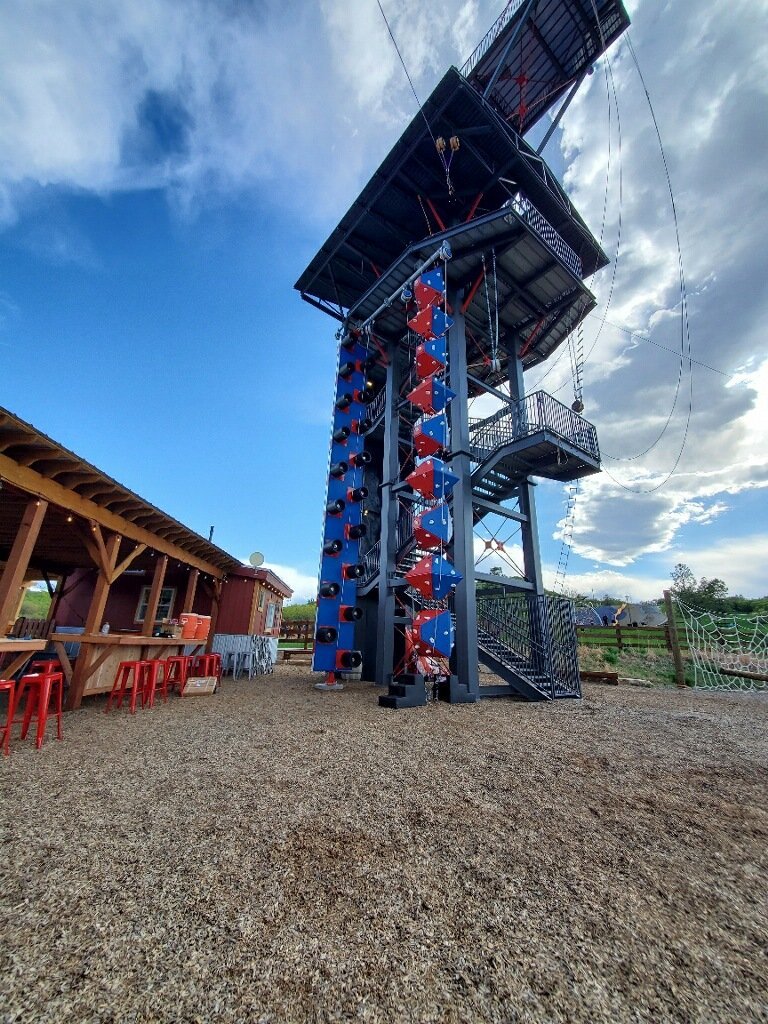 OUTDOOR KINETIXTM ACTION TOWERS NOW AVAILABLE
Eldorado evolves action architecture with a full line of outdoor-ready Towers, Elements, and Add Ons
Louisville, CO, June 18, 2021— Eldorado Climbing has launched a full line of outdoor-ready KinetixTM Action Towers to augment the existing Kinetix offerings. The Kinetix line is visually unique and offers a climbing experience unlike anything that is on the market. Click HERE to see the full range of option.
The inaugural outdoor installation is at The Edge Ziplines & Adventures in Castle Rock, CO. You can get a sneak peak at https://youtu.be/1T8ej2sZ90Y .
Designed as a collection of innovative, freestanding support structures that accommodate modular, kinetic, climbable Elements, KinetixTM Action Towers is the evolution of action architecture.  The individual Elements provide a range of difficulty appealing to a broad range of ages and can easily be modified over time to keep customers coming back.
"Facilities of every stripe are looking to activate their outdoor spaces. Our line of Outdoor KinetixTM Action Towers is exactly what operators are looking for," comments Kevin Volz, CEO of Eldorado Climbing. "The freestanding Towers fit readily into plazas, base areas, and virtually any new or existing activity area".
Eldorado's next Kinetix installation will be for Flying Squirrel at their Everett, Washington https://flyingsquirrelsports.us/everett-washington/
About Eldorado Climbing
Since 1994, Eldorado Climbing has created over 2,000 of the finest custom and modular rock climbing walls in the industry. Projects range from traverse walls in elementary school playgrounds to 60,000 sq ft of climbing terrain for the Boy Scouts to a free-standing ice wall in downtown Denver for the UIAA Ice Climbing World Cup. The client list includes the likes of CircusTrix, Flying Squirrel, Vail Resorts, Google, Adobe, Stanford University, Boys & Girls Clubs, HOK, Cannon Design, Moody Nolan, Skanska, Mortenson, and dozens of climbing gyms. Eldorado proudly designs and manufactures their walls in their facilities in Louisville, CO.  
https://www.instagram.com/eldowalls/
https://www.facebook.com/eldowalls/
# # #
If you would like more information about this topic, please contact Christina Frain at 505-379-5193 or email at christina.frain@eldowalls.com.
---