How to Build a DIY Climbing Wall for Kids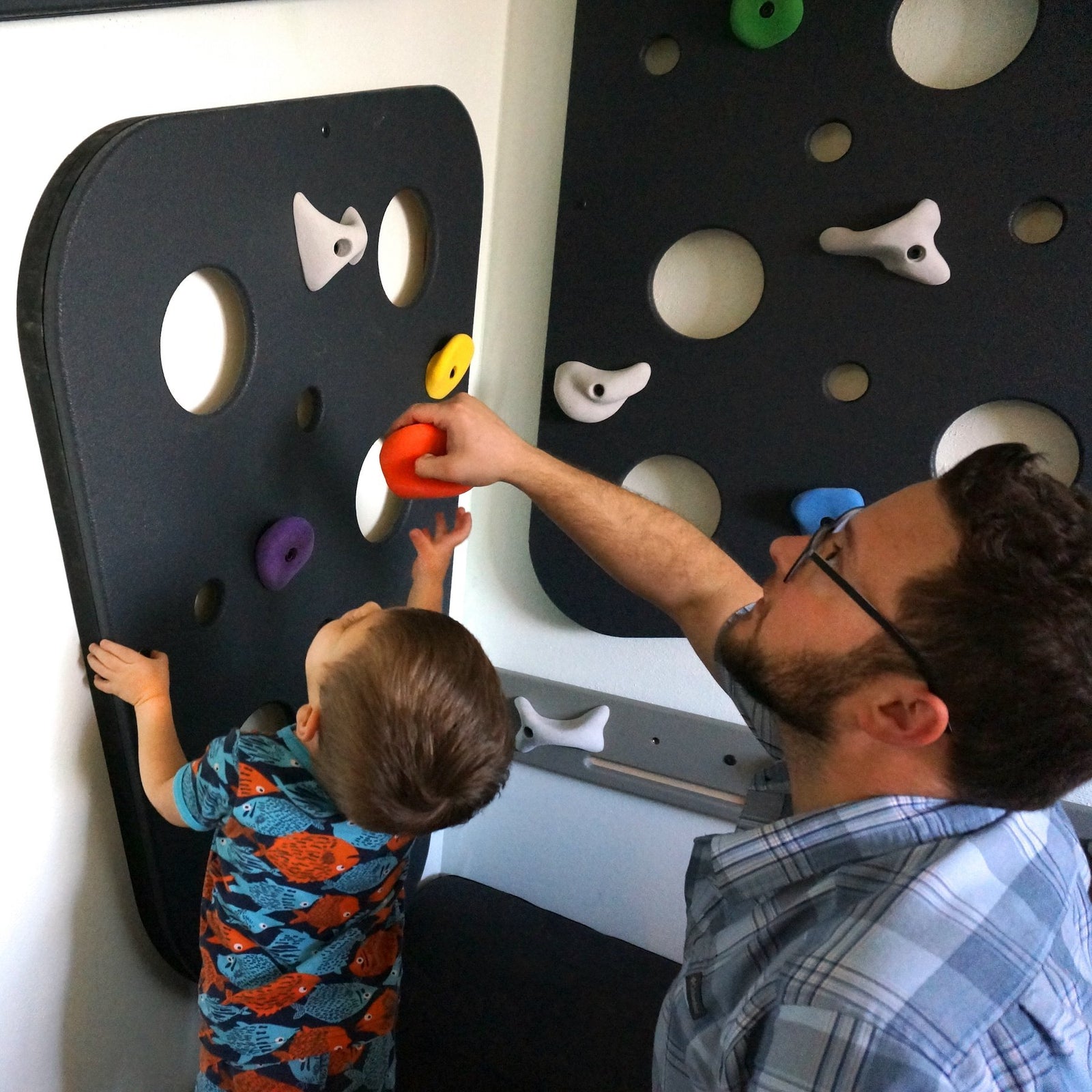 Building an indoor climbing wall for kids is so simple with DIY Climbing Panels from Eldorado Climbing. Follow these easy steps and watch the quick 2 minute video to get your kids climbing in no time.
Explore the catalog and DIY Look Book to see the shapes and styles available to create the perfect kids indoor climbing wall.


Download the free and simple LAYOUT PLANNER

Print out a few copies and have fun arranging the shapes until you get the design you'd like. We created this as an activity to do with the kids. Each square on the grid represents 1 ft x 1 ft so you just need to draw an outline around the area you want to fill with panels--for example, if the space is 7 ft high, count up 7 squares and 9 ft wide, count across 9 squares.
Now choose your handholds. Plan to place about:
-2 holds per Solo Panel (the narrow panel)
-5 holds per Discovery Panel (the pizza shaped one)
-7 holds per square panel (Slabs, Artist Series)
Here are a few excellent beginner hold sets. 
-Basic 5 (5 holds) 
-Basic Ingredients Jugs (10 holds) 
-Larger Plate (12 holds) 
-The Pantry (24 holds)
Once you layout the shapes in your space and pick your holds, order the panels and holds online or give us a call at 303-447-0512.
When your panels and holds arrive, review the directions that come with the panels and gather just a few tools:
-stud finder
-drill
-level
-tape measure
-screws based on your stud type--options will be in the directions
Watch the 2 minute installation video and see step-by-step installation in action.
In just a couple hours, you and your kiddos will be scaling your own home climbing wall!
Don't hesitate to contact us with any questions. We're ready to help 8am-5pm Mountain Time.
CHAT button in the lower right
303-447-5193
sales@eldowalls.com
---