Vail's Epic Discovery adds Paramount Peak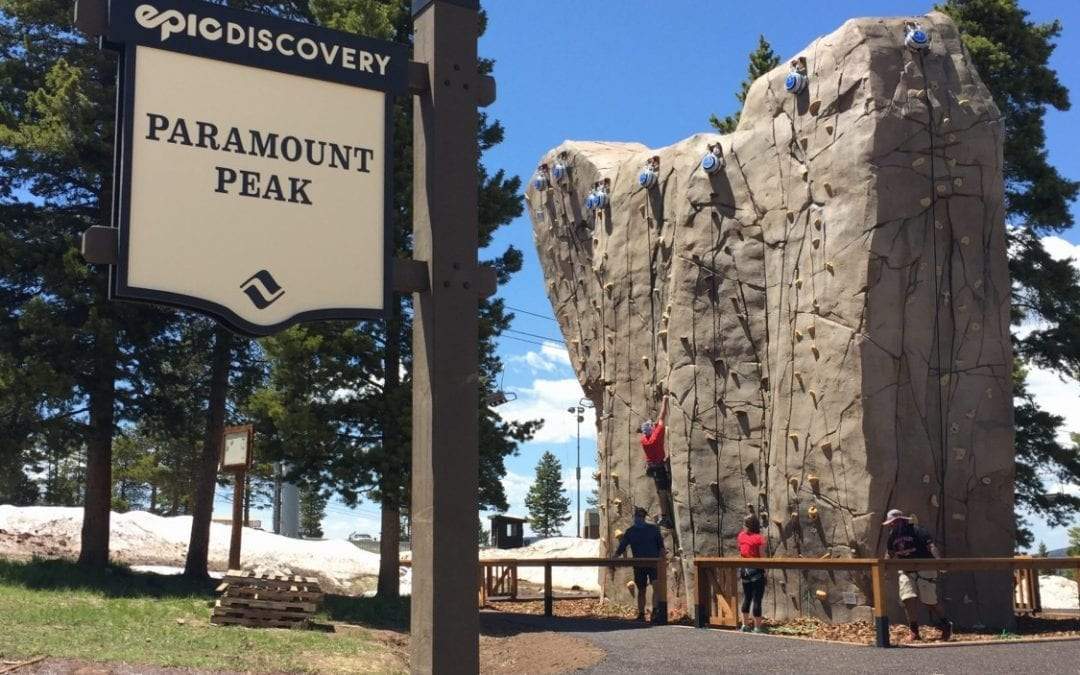 Vail's Adventure Ridge has a new addition–Paramount Peak. This rock-realistic climbing wall designed and built by Eldorado is the latest addition to the Epic Discovery offerings. Sixteen climbers can scale the 38′ tall wall at a time. Learn more about Vail's Epic Discovery.

Rock climbers scale the new granite-like climbing wall at Vail.

Cracks that are climbable are hand-carved into the climbing wall at Vail Ski Area.

---